PMCPOA Board of Directors
2020-2021 PMCPOA BOARD OF DIRECTORS
The nine-member PMCPOA Board of Directors is elected by the membership, with three new board members elected each year to serve three-year terms. The current Board is listed below.
Chairman – Bill Lewis II
Vice-Chair – Phyllis Throckmorton
Treasurer – Cam Acosta
Secretary – Peggy Hoyt-Voelker
Directors - Steven Burkett, Tony Harmon, Philip Gabriel, Ellen McClellan, Richard Ballard
Oct. 23, 2020
A Message from the Chairman
It was disappointing to read a misleading headline in the local newspaper today along with misinformation spattered throughout the article beneath it. However, it is a typical tactic that has been shared many times over the past several years with respect to attacks against the association and its board that lack both credibility and relevant facts. This article also inspired one member to jump on the misinformation highway with his posts on Facebook where he also shared false allegations. I am going to provide some factual information as briefly as I can in an attempt to keep my pledge to correct misinformation.
When you receive your copy of the 2019/2020 audit, you can proceed directly to "Note 12" where you will not find any warning, concerns, or mention of a "conflict of interest" from the auditors regarding the business relationship that has existed over the past few years and these notes acknowledging the relationship were also mentioned in previous audits with similar notations.
At the executive board meeting on October 17, the auditors were present, provided their written report to the board, and gave a verbal presentation. They acknowledged the information contained within Note 12 and were satisfied that full disclosure was made and accompanied each of the decisions related to any contracts and purchases involving American Business Machines (ABM). I believe the verbal comment was similar to "We just want to make sure the members are aware of it."
Additionally, our general manager, Karin Shulman, voluntarily provided the auditors with the information in advance that she was related to the ABM area sales executive. Prior to any consideration by the board regarding a contract or purchase involving ABM, it has been disclosed to the board in both executive and open meetings of the existing relationship. ABM was doing business with PMCPOA years before GM Shulman became the general manager. It is also a misstatement that GM Shulman has been making these purchases independently when in fact it is the board that authorizes the purchases.
There were three requests for proposals sent to three companies in Bakersfield in May of 2019 for two copiers that involved a 5-year fixed lease contract that, after full disclosure, was awarded to ABM and that is possibly the contract mentioned in the news article that cannot be cancelled without incurring penalties for violating the contract. As such, this contract was not awarded as a sole source contract.
Members might also be interested to know that GM Shulman presented a proposal to the board earlier this year to purchase a new camera and solar power system (for the green waste area) from ABM that was within her budgetary authorization to purchase without board approval. However, because of the ABM relationship, and the fact that this camera would be a part of the system purchased previously from and installed by ABM, she brought the proposed purchase to the board for their subsequent approval.
Some members may recall the decision to award Gwynne Pugh Urban Studio a contract to provide the construction documents to obtain qualified bids for Phases 1 and 2. Pugh did not provide estimates of the potential costs as part of that contract. Those initial estimates beforehand were provided by the Facilities Task Force without the benefit of actual plans or construction documents by general contractors and Pugh was only one member on that task force. Members may also recall that I voted "no" to award that contract because we did not receive three bids - not because I believed Pugh was not the best choice for the job.
In 2019, the board modified its business policy regarding the three-bid requirement based on a recommended policy provided by the Adams-Stirling law corporation that represents community interest developments like ours and shared on its Davis-Stirling web site that now reads;
"Contracts for services and purchases from vendors will not necessarily be awarded to the lowest bidder--contracts will be awarded to the best bidder as determined by the board. The requirement for three bids may be waived depending on the circumstances, i.e., whether the work is an emergency, the association has a long-standing relationship with a particular vendor who is especially knowledgeable about the building, changing vendors would disrupt existing warranties, and/or other vendors are not be willing to bid on the project."
As I have mentioned in the past, there is no statute requiring three bids whenever a board authorizes a project or purchase, but the three-bid system is still recommended and preferred for PMCPOA. It is also important to remind members that requests for proposals are difficult to obtain in our area and several contractors simply do not want to do business in PMC based on the travel and extra expenses. You may recall that we sent out several requests for proposals and obtained only two bids for each of the phases for the pool and Phase 1.
It is not true that the board was in a rush at its March 21 meeting and many members were not allowed to be heard. One member believed she was intentionally muted but if she were paying attention throughout the meeting, it was plainly obvious that the first-time Zoom operator (me) was unable to mute anyone based on the constant influx of input and background noise from the other members attending.
I apologize if you have been misled. It is an unfortunate situation. I believe the vast majority of members understand this situation and support the board and its general manager. I hope I have been able to clarify or correct some of the misinformation that is being shared and I did not, unfortunately, address it all.
Respectfully,
Bill Lewis II
PMCPOA Chairman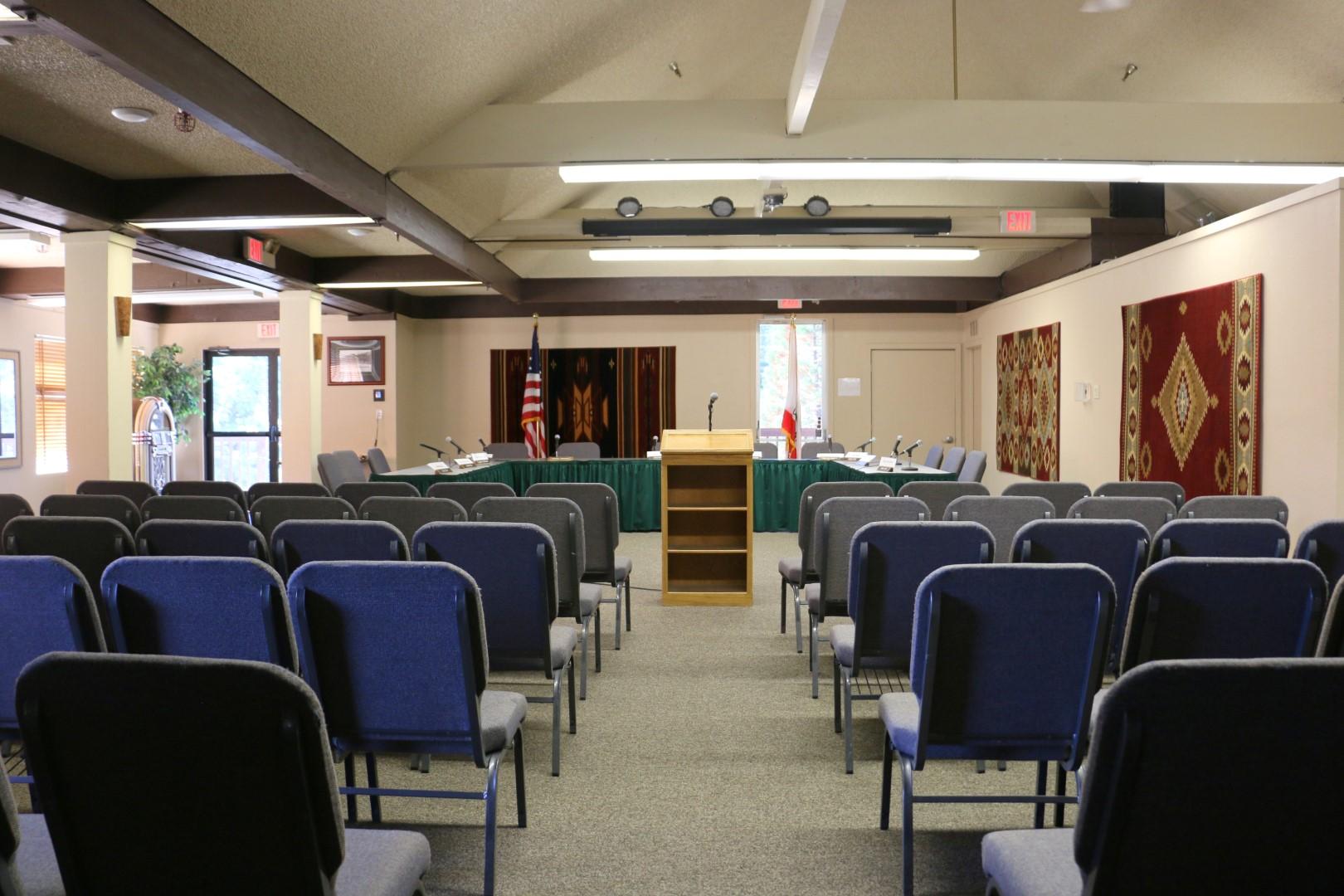 To reach the PMC Board of directors, please email to pmcboard@pmcpoa.com.
 
GENERAL MANAGER: Karin Shulman
 
The General Manager works closely with the Board of Directors in managing PMCPOA, and oversees that association staff. To reach the GM, please email to gm@pmcpoa.com.
 
Want to Talk With the Board Chairman? Here's How.
If members would like to speak with the Chairman of the PMC Board of Directors, there is a way in which to do so. To book some one-on-one time with Board Chairman Bill Lewis II, you can contact the Business Office to schedule an appointment, or use the members' login below. Visits will be booked in 15-minute increments. This is the members' chance to vent, inform, question, enlighten, propose a solution or put an end to issues and concerns they believe the Board should know about. You may also send inquiries or comments via email at the address above. When sending emails, please put "Attention: Chairman Lewis" in the subject line.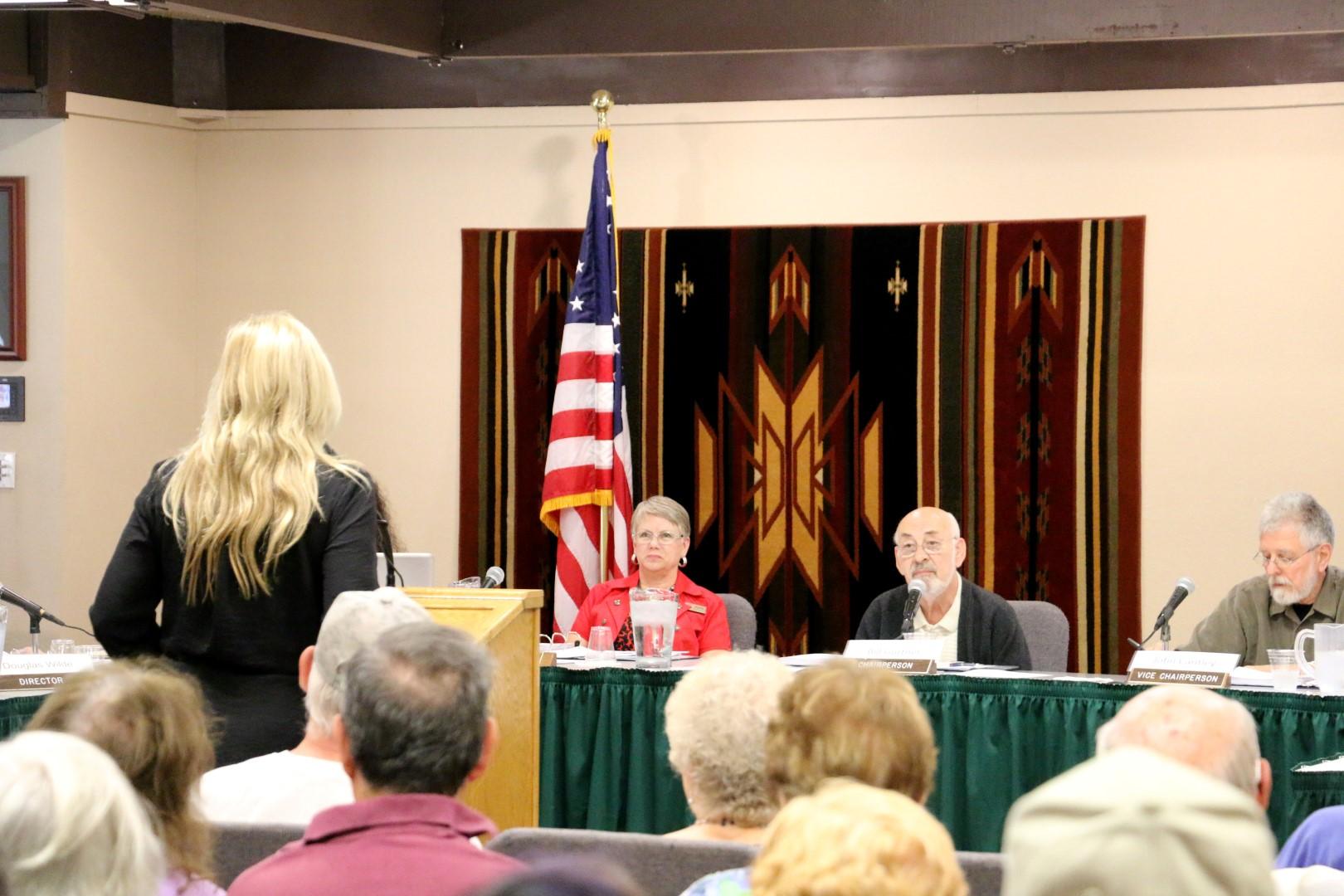 All required documentation regarding the Board of Directors is available for viewing in the Business Office.