PMCPOA Board of Directors
Letter from the PMCPOA Board Chair Regarding Burglaries
Members and Resident Guests,
    As you may know, we have been experiencing an increasing number of property crimes - burglaries, attempt burglaries and thefts - in PMC since November of last year. I'm told the numbers of these incidents are highly unusual for our community. We have had a few burglaries and occasional thefts over the years, but not to the degree and frequency we are now seeing. We have not had any "robberies" during this recent span. One of our recent burglaries resulted in an "assault with a deadly weapon" as a homeowner was hit by the side mirror of a vehicle fleeing the scene when the homeowner arrived home, interrupting the crime. On Saturday night or Sunday morning of the weekend of June 22-23, one of our maintenance trucks was stolen from the maintenance yard, along with a welding machine.
    First and foremost, you can be assured that your Board of Directors, General Manager and Patrol Chief (and her staff) are aware of these situations, and they have not been ignoring it hoping the situation will simply go away without any action on their part. We are members too, and equally as vulnerable as every other member. Actually, I have been "hoping" the situation will go away on its own, but my many years of law enforcement experience tells me it will not without some proactive measures on our part with the assistance and cooperation of our members and the Kern County Sheriff's Office (KCSO).
    Because we have not previously experienced these types of criminal activity with such frequency, our patrol efforts and staffing over the years have been implemented based on the duties and calls for service our patrol officers most frequently encounter and are tasked to address, and the patrol budget is calculated each year accordingly. It may irritate a few members when they learn that the primary responsibility of our patrol staff is to protect "association property." These responsibilities do not include the homes and lots of members. However, our patrol officers occasionally exceed the scope of their authority by assisting members at their property and have taken proactive measures not directly related to their job responsibilities even though they are not properly equipped and in most cases not properly trained to do so.
    Unfortunately, social media, specifically Facebook, has rapidly become our biggest source of misinformation and overreaction regarding our current situation and is constantly providing public access to our situation by sharing some information welcomed by criminals, like how many patrol officers we have on duty, the response time by and availability of KCSO deputies, investigative deficiencies, and other information that can assist the planning and promoting of criminal activity. There is some good information being shared on Facebook - specifically general awareness and tips - but our members need to practice what some call "radio [Facebook] silence" and only share pertinent fact-based information when it is necessary and helpful. If you want to share specific information with your friends or neighbors on these matters, I encourage you to do so the old-fashioned way: by phone or face-to-face. I applaud the recent efforts of Ian Sawrey to bring the "Neighborhood Watch introductory meeting" by KCSO to PMC to a standing-room-only audience, which has already led to action by members now forming their own neighborhood groups. Members are also protecting their own property with the purchase of alarm and camera systems and taking steps to make their homes less vulnerable.
    What is PMCPOA doing about the situation? I can share with you that we have increased our patrol presence and the number of on-duty officers working per shift. We are conducting interviews to hire a new security officer. We are looking at several other options to include camera systems and developing a strategy based on input from members (to include current and retired law enforcement), directors, patrol staff and KCSO. I attended a meeting last week with all of the patrol staff to discuss and strategize the situation. The Board previously approved acquisition of a new security license that will allow our patrol officers to carry some less lethal tools to provide them with better protection to defend themselves should they require it. There is a "Home Security Fair" scheduled in the Condor Room on August 3. If PMC is not your primary residence and you have not been present for awhile, you may want to contact a neighbor in PMC or PMC Patrol to check on your home.
    Meanwhile, watch out for your neighbors and their homes, exchange information and phone numbers with your neighbors, and please be the "eyes and ears" of our community to report any suspicious activity first to KCSO at 661-861-3110 for non-emergencies (including suspicious people or vehicles), or 911 for life-threatening emergencies. You can also call PMC Patrol at 661-242-3857 as a secondary call (after KCSO) or alert them to any activity where they may be able to respond or address based on the circumstances. You can also call Patrol with information you may or may not believe is urgent but that could assist with our efforts to better protect our community.
Respectfully,
Bill Lewis II
Chairman, PMCPOA Board of Directors
--------------------------------------------------------------------------
The 2019-2020 Election Results are In!
The new PMCPOA Board of Directors are: Cameron Acosta, Tony Harmon and Philip Gabriel. All bylaws passed. To view the complete results tallied by The Inspector of Elections, please click here.
The nine-member PMCPOA Board of Directors is elected by the membership, with three new board members elected each year to serve three-year terms. The current Board is listed below.
CURRENT PMCPOA BOARD OF DIRECTORS
Chairman – Bill Lewis II
Vice-Chair – Phyllis Throckmorton
Treasurer – Cam Acosta
Secretary – Peggy Hoyt-Voelker
Bryan Skelly
Steven Burkett
Dianne Pennington
Tony Harmon
Philip Gabriel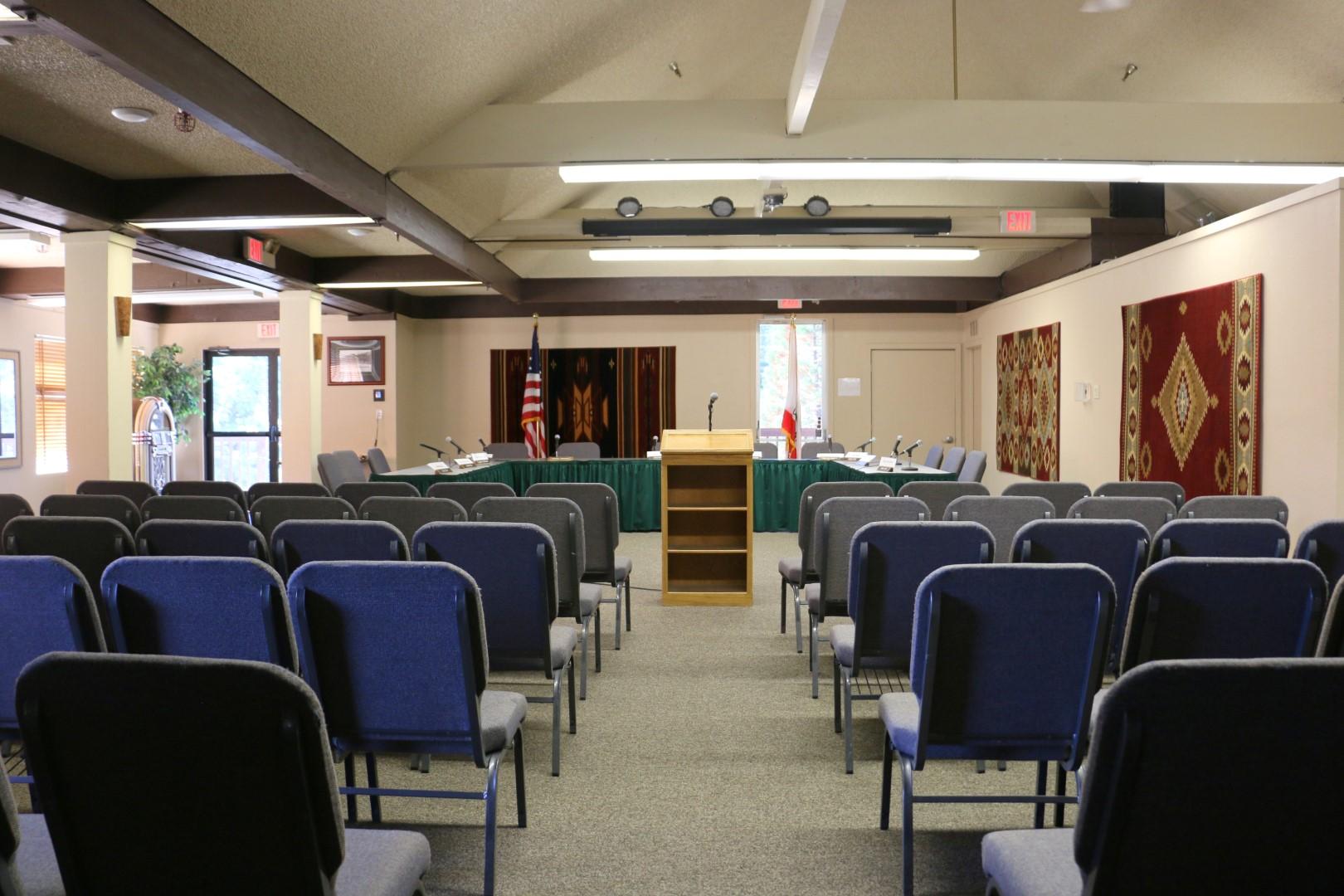 To reach the PMC Board of directors, please email to pmcboard@pmcpoa.com.
 
GENERAL MANAGER: Karin Shulman
 
The General Manager works closely with the Board of Directors in managing PMCPOA, and oversees that association staff. To reach the GM, please email to gm@pmcpoa.com.
 
Want to Talk With the Board Chair? Here's How.
If you would like to speak with the Chair of the PMC Board of Directors, there is a way in which to do so. To book some one-on-one time with Board Chair Bill Lewis II, you can contact the Business Office to schedule an appointment, or use the members' login below. Visits will be booked in 15-minute increments. This is the members' chance to vent, inform, question, enlighten, propose a solution or put an end to issues and concerns they believe the Board should know about.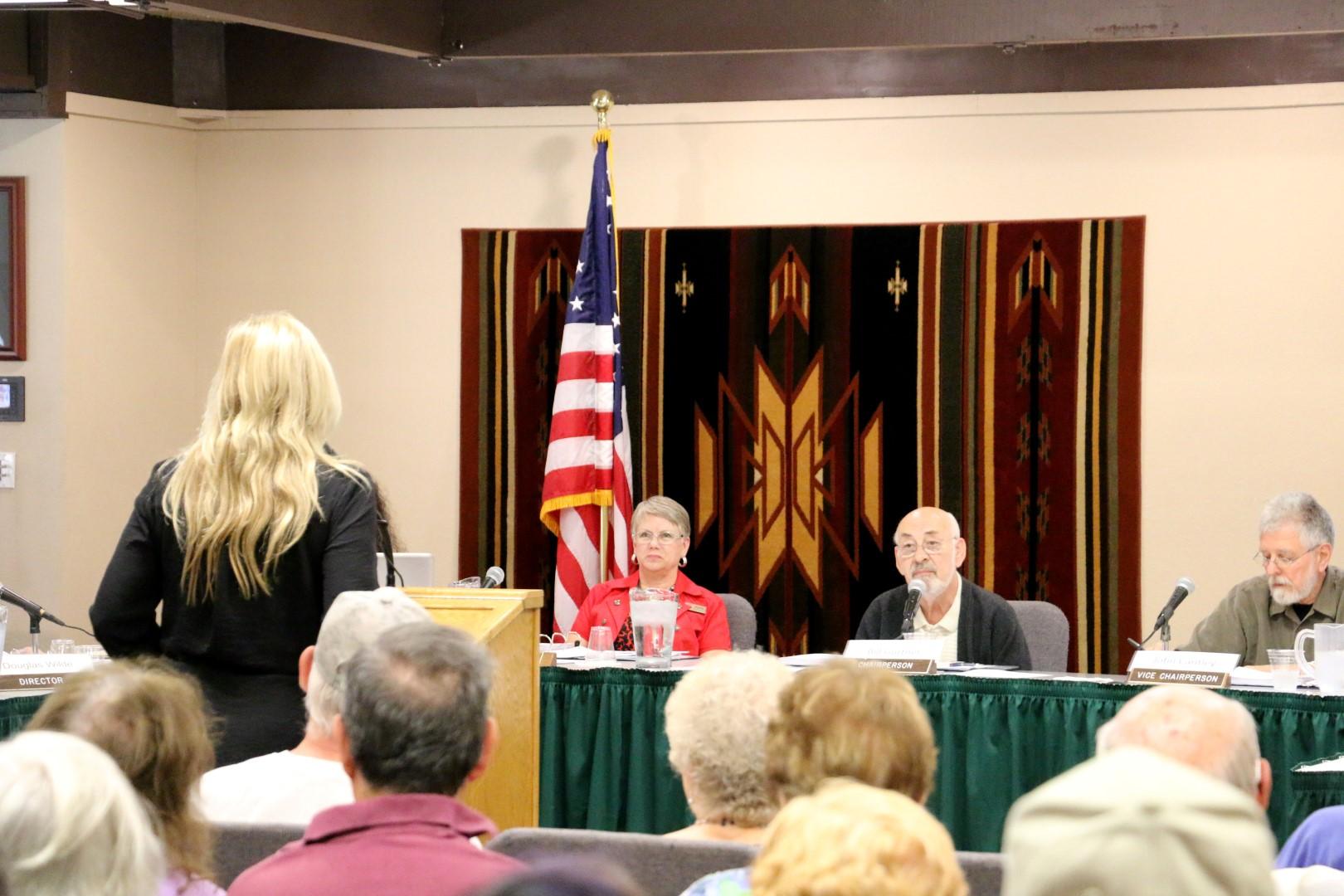 All required documentation regarding the Board of Directors is available for viewing in the Business Office.