PMCPOA Board of Directors
2020 PMCPOA Board of Directors Election
June 20, 2020
The Results are In!
The winners of the 2020 PMCPOA Board of Directors' election are:
Sandy Browne with 583 votes

Phyllis Throckmorton with 587 votes

Peggy Hoyt-Voelker with 671 votes

Shirin Murphy with 251 votes was not elected
All of the bylaw measures were approved with the exception of 10.02, which requires a two-thirds vote of the total membership to pass. To view the official results certification by the Inspector of Elections, please click here.
During the Special Open Organizational Board of Directors meeting held immediately following the Members Annual meeting, the new Board officers were elected. They are as follows:
Chairman – Bill Lewis II

Vice-Chair – Phyllis Throckmorton

Treasurer – Cam Acosta

Secretary – Peggy Hoyt-Voelker


March 30, 2020
A Message from the Chairman
   Once again, we are faced with some misrepresentations and off-base assumptions via Facebook that appear to be causing concern for a few members which perhaps necessitates some clarification for those members not monitoring the situation firsthand. As if the stress of dealing with COVID-19 isn't currently enough, a few members are adding to the anxiety by misinforming others about costs, increased assessments, and runaway spending.
   As you may recall, the current remodeling project, approved as a master plan, was divided into phases. One of the primary reasons that phases were instituted was due largely in part to members supporting a "pay as we go" philosophy to avoid one large loan. Also, the phase-approach provides for later modifications to the plan for other phases in consideration of costs and the needs of the association.
   In adopting this "pay as we go" concept, the Board approved proceeding forward with Phases 1 and 2 as funding was available through existing reserve funds allocated for some of these expenses and retained earnings. These construction costs will not be paid by raising the assessments and assessments are not expected to be increased this coming year. The funds allocated will not significantly deplete the reserve fund.
   Phase 1 begins the first steps in making our clubhouse complex ADA-compliant and more accessible to our members. Phase 1 will include an ADA ramp to the lower level of our facility for foot traffic, golf carts, and delivery access to the Condor Cafe, recreation room, Pro Shop, golf course, and Concert on the Greens venue. A second ADA-compliant ramp will also be built to provide access to the top floor of the clubhouse to access the lounge, Pool Pavilion and Condor Room.
   Additionally, Phase 1 will include the demolition and removal of the old pool, grading, compacting, concrete retaining walls, additional decking and stairs for the clubhouse exterior, rest rooms accessible from new pool and (eventually) the ground floor of clubhouse, and required grading, demolition and material removal associated with the new rest rooms. The current costs for Phase 1 are $540,700.
   Phase 2 is the new pool that includes a spa, ADA chairs (handicap lifts), decking, ramps, fencing, gates, equipment storage, and a stub that can provide access to solar heating at a later date. The cost is currently $464,330. Recent allocation of funding for both phases also includes a 20% project contingency.
   As I mentioned in the recent Condor newsletter, the contracts have been approved, and were submitted prior to the pandemic, but the projects are on hold due to the virus mandates. There are no start dates and we have a payment schedule in our contract based on work performed with the first major payment for the pool not due until the completion of excavation along with the underground electrical and plumbing.
   Did the costs originally provided by the Facilities Task Force significantly exceed their estimates? They did. However, according to contractors, architects, and lenders, true costs of projects like these are never really known nor better estimates provided until plans are actually drawn and permits pursued beyond conceptual drawings. We have learned a valuable lesson to rely upon as we proceed with other phases in the future.
   Last year, I was an advocate to either repair the old pool or place a new pool in the old location. It now would not be prudent to repair the old pool compared to the costs for a new pool. The old location is not conducive to a larger and more modern pool and does not provide for improved ADA access nor more space for members. Although I am a little disappointed in the increased costs, I believe we can afford it and it is in our best interests financially to proceed with the new pool and better ADA accessibility after the pandemic as it will only serve to improve the complex and benefit the members. To delay these projects further might only increase the costs down the road.
   The plans for Phases 1 and 2 were never intended as first steps to transform the clubhouse complex into a luxurious country club - nor do they even resemble such - as these initial phases merely provide for improved accessibility and an amenity upgrade to better serve members based on previous surveys and member input in lieu of Bandaids, glue and duct tape.
   I hope this message has clarified some issues for you with respect to the allocation of funds for Phases 1 and 2 and pending construction.
Respectfully,
Bill Lewis II
PMCPOA Chairman
--------------------------------------------------------------------------------
The nine-member PMCPOA Board of Directors is elected by the membership, with three new board members elected each year to serve three-year terms. The current Board is listed below.
2019-2020 PMCPOA BOARD OF DIRECTORS
Chairman – Bill Lewis II
Vice-Chair – Phyllis Throckmorton
Treasurer – Cam Acosta
Secretary – Peggy Hoyt-Voelker
Bryan Skelly
Steven Burkett
Dianne Pennington
Tony Harmon
Philip Gabriel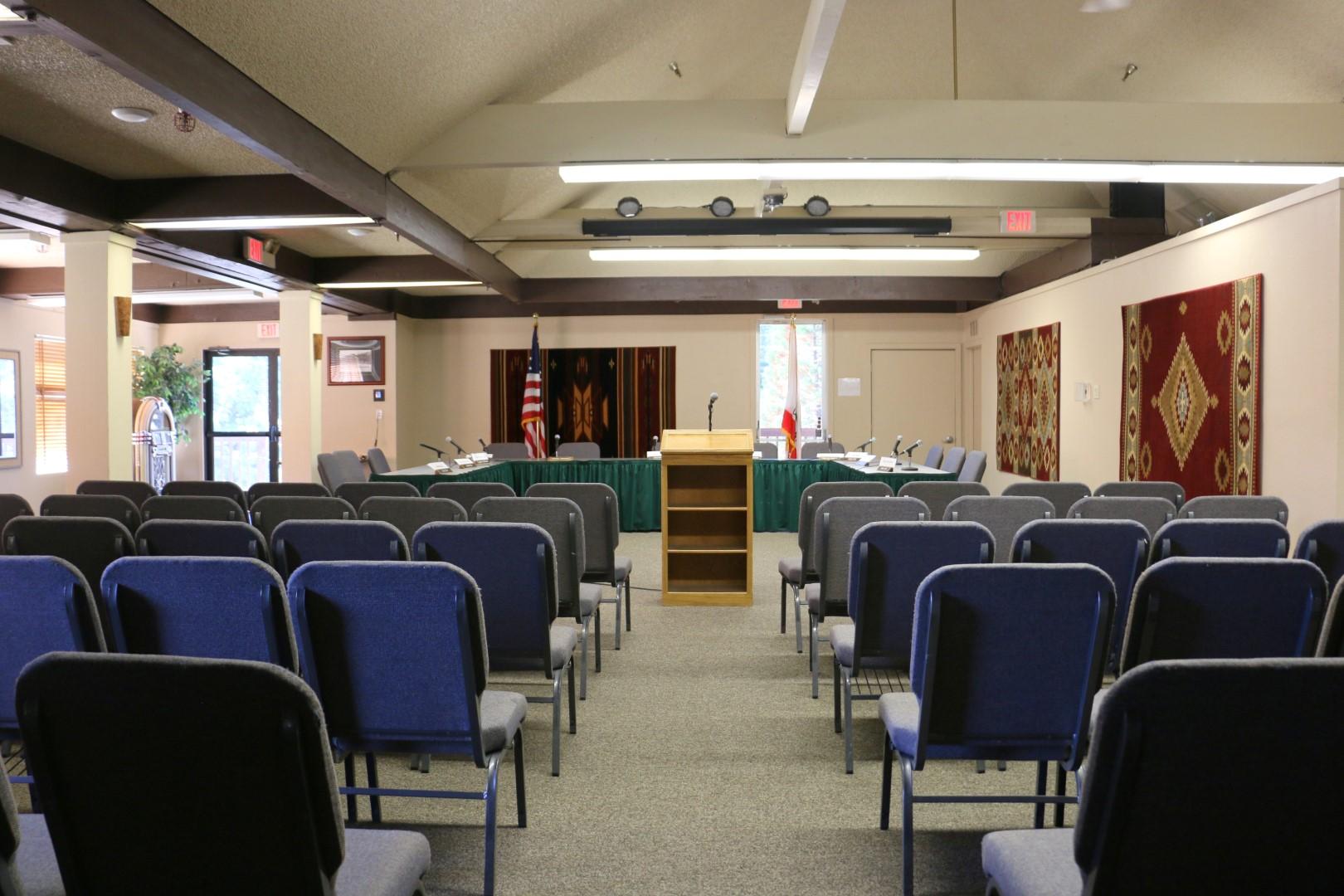 To reach the PMC Board of directors, please email to pmcboard@pmcpoa.com.
 
GENERAL MANAGER: Karin Shulman
 
The General Manager works closely with the Board of Directors in managing PMCPOA, and oversees that association staff. To reach the GM, please email to gm@pmcpoa.com.
 
Want to Talk With the Board Chairman? Here's How.
If members would like to speak with the Chairman of the PMC Board of Directors, there is a way in which to do so. To book some one-on-one time with Board Chairman Bill Lewis II, you can contact the Business Office to schedule an appointment, or use the members' login below. Visits will be booked in 15-minute increments. This is the members' chance to vent, inform, question, enlighten, propose a solution or put an end to issues and concerns they believe the Board should know about. You may also send inquiries or comments via email at the address above. When sending emails, please put "Attention: Chairman Lewis" in the subject line.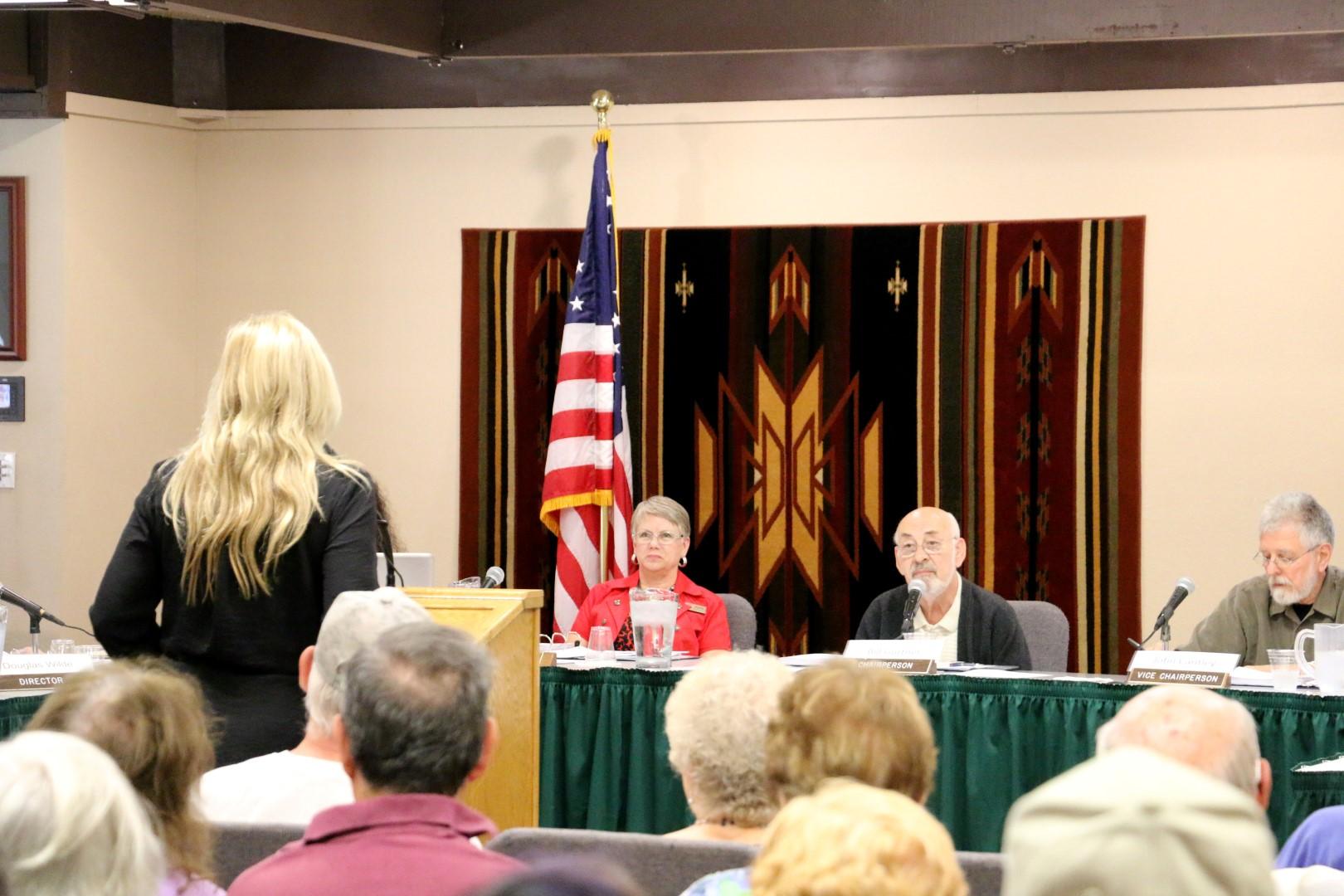 All required documentation regarding the Board of Directors is available for viewing in the Business Office.