PMCPOA Board of Directors
Sept. 14, 2020
PMCPOA is inviting you to a scheduled Zoom meeting.
Topic: Open Board Meeting 09-19-2020 at 10 am
Time: Sep 19, 2020 10:00 AM Pacific Time (US and Canada)
Join Zoom Meeting
https://us02web.zoom.us/j/89375003720?pwd=QngvNnZidGpBVFdsdVJORFB6ODlGUT09
Meeting ID: 893 7500 3720
Passcode: 581860
Dial by your location
+1 669 900 9128 US (San Jose)
Meeting ID: 893 7500 3720
Passcode: 581860  
2020-2021 PMCPOA BOARD OF DIRECTORS
The nine-member PMCPOA Board of Directors is elected by the membership, with three new board members elected each year to serve three-year terms. The current Board is listed below.
Chairman – Bill Lewis II
Vice-Chair – Phyllis Throckmorton
Treasurer – Cam Acosta
Secretary – Peggy Hoyt-Voelker
Directors - Sandy Browne, Steven Burkett, Dianne Pennington, Tony Harmon, Philip Gabriel
Aug. 11, 2020
A Message from the Chairman
The recent proposals to change some rules have generated much discussion, concern and lots of misinformation. A decision on these proposals has not been made, a vote has not been taken, and nobody has been blindsided. Proposed rule changes are to be posted a minimum of 28 days in advance of a vote to allow for member feedback. These proposals will not be considered at the upcoming August board meeting, but rather are scheduled for the September meeting. The proposed changes can be altered, delayed, deleted, or approved as submitted at the meeting when presented.
Proposals or suggestions for new rules or rule changes generally occur during a review of current rules, changes to the law and civil code, and concerns, suggestions, or complaints by members to the general manager, a director, or the board. Proposals for changes or simple inquiries about rules are usually referred to the Governing Documents Committee by the general manager, the chairman, or the board, and addressed, reviewed, and/or written/rewritten as applicable per their charter. The committee will make a recommendation to the board, the recommendation is posted as required, and the board will make a decision. When appropriate, legal counsel is asked to review any proposals prior to submission to the board.
The new language to the current rules being proposed are underscored (and also the text is red), recommended deletions are presented as strikethroughs (in blue text), and original (current) language is black. For example, in Section 7.13 (Hazards), prohibiting debris and dead weeds on lots is a current rule and has existed for many years.
The intent of this email is to briefly address in a rather lengthy manner a few of the questions being asked or comments discussed and clarify the process related to proposed rule changes. Please understand that I will not be able to answer all so I encourage members to reread the proposals as many are being misinterpreted.
Why were the changes to Section 7.13 proposed? The changes recommended for 7.13 were initiated after a review of the existing rules to better address fire concerns. The fire department recommended "slash" or similar material not be distributed adjacent to a home or structure and five feet from a structure was a minimum recommendation. Pine needles are not considered debris unless they accumulate over a period of time in such a quantity to constitute a fire hazard. Most artificial grass products won't catch fire and burn as they are usually made from non-flammable synthetic fibers but it will melt and singe. Normal house exterior siding is not considered to be combustible material and therefore barbecues and pellet smokers are allowed within 15 feet.
Why were the changes to Article 22 proposed? Over the past two years, there has been an increase in concerns and complaints from members as well as violations related to short term rentals (STR's). Despite efforts to educate owners and enforce violations, there is a growing concern about the potential for an unlimited and overwhelming number of rentals in the community. To help regulate these numbers, and not impact nor deter our current owners from operating an STR, one of the proposals recommends limiting the number of potential STR's by prohibiting rental operations by future property owners.
Is the proposal to prohibit new owners from renting their property legal? Yes, Civil Code 4740 addresses limitations on rental prohibitions, allows current owners to rent or lease their property now or in the future, and allows a common interest development (like ours) to prohibit future owners from renting or leasing if a rule exists with an effective date required to acquire title. The changes were reviewed and approved by our legal counsel who also provided the language recommendations for C and D in Section 22.03 after their review last week.
What are some concerns and complaints by members about STR's? Members who live in close proximity to an STR or a house for sale that could become an STR are concerned their property value will be lowered due to the STR and disclosure of a nearby STR may prevent a sale should they later decide to sell. Some members fear our community will become a "community of short term rentals" and problems will escalate if there are no restrictions on the number of STR's. Some members are experiencing firsthand the frustration and downside of living in close proximity to an STR with problem renters and violations on a regular basis that include noise, trespassing, overflow parking, open fires, and wildlife feeding. Members who do not reside in close proximity to an STR do not generally complain about STR's but some of them are concerned that the house next door will be offered down the road for sale and then sold to be used as an STR.
Do STR's increase or lower property values? Studies on the link between renters and a decline in property values have been inconclusive. There are studies that say more renters mean less home value and there are studies that say renters don't have any impact on home values. There are too many variables at play to actually link rental property to overall property value.
Does the Association track the rentals? We keep track of those rentals that are currently registered by their owners as specified in Article 22. However, we do not believe the list is inclusive as we also believe some owners have failed to register their rental property and thus some STR's are being operated without registering and paying the annual permit fee. As we determine which owners have not complied with the rules, we have sent invoices and registration forms to first request rule compliance and citations are subsequently issued when compliance is not achieved.
Are all STR's being operated irresponsibly? No, I believe the vast majority of the current STR's are being managed responsibly and we appreciate the efforts of those owners and hosts. However, even some of the responsible owners and hosts still have occasional renters that violate rules, disrupt the neighbors, and disturb their neighborhood. We have had short term rentals operating for many years (just as "rentals") in PMC without causing problems for their neighbors and there is no rule or intent to stop or limit those operations.
If Article 22 is approved as submitted, will current owners be allowed to operate an STR later if they are not currently renting their residence? Yes, the owner of a residence will have the option of operating an STR later if they wish to do so. The same applies for an owner of a vacant lot who wishes to build a residence later.
If Article 22 is approved, will new owners be allowed to rent their residence long term? Yes, new owners will be allowed to operate a long term rental.
Are citations being issued for violations? Yes, but we will usually try to seek compliance at all properties when violations are first reported or observed. We have sent courtesy letters to STR owners notifying them of violations by renters and potential consequences (citations) for repeated violations. We have been issuing citations to STR owners for various violations. We have been issuing citations to other owners for violations not related to STR's. At the last executive board meeting, there were 11 hearings conducted for various violations which I believe were the most in the past two years. However, a warning or a citation for a violation does not unfortunately negate the actions that may have created a nuisance or caused an unreasonable disturbance or annoyance to other members in the enjoyment of their lots and may not have an impact on the next persons.
Can we deny STR permits or prohibit rentals based on the number of violations? Upon review by legal counsel, a rule for revocation of permits at rentals where continued violations occur (also proposed originally as the "three-strike rule") was deemed to be illegal.
Can the number of occupants at a rental house be restricted? Limiting the number of occupants at rentals proved to be difficult to assess, calculate, inspect, and enforce based on our staffing along with the guidelines and relevant laws from the housing authority, state occupancy standards, zoning laws, and county codes. However, owners can limit the number of occupants at their rental based on these same guidelines and laws but several STR owners and hosts have shared that is often difficult for them to monitor the number of occupants. If an unreasonable number of occupants disturb the neighborhood, CC&R 5.6 may apply as a nuisance violation.
Were recommendations from the Short Term Rental (STR) Task Force considered? The recommendations from the task force were considered when Article 22 was crafted and some were implemented. Since then, other recommendations are currently being addressed by the Communications Committee.
Is the Association providing the rules to STR owners and their renters? Yes, every owner is provided with the rules when they purchase their property and it is their responsibility to read and comply. The rules are also posted on our web site. Article 22 requires owners to provide a copy of the rules (and fines) to the renter before the renter takes occupancy. Most STR owners have highlighted and provided to their prospective renters the specific rules related to the Association that are most frequently violated and deemed to be more critical than other rules. It is not the responsibility of the Association to contact each owner or renter to ascertain if they have received and read the rules or understand them nor do we have the staffing or time to do so. We share rules most frequently violated by all in the weekly Reception email blast and provide reminders in the Condor Newsletter.
Are these rules really necessary? I'd like to believe common sense will prevail but as Mark Twain said, "Common sense ain't that common." Unfortunately, or fortunately, rules are necessary to protect our members and our community. I don't like rules that aren't necessary but our primary goal is to offer rules that gain compliance to ensure a safe and peaceful community. It is difficult and challenging to address each situation and each member's perspective and enforce every rule. I also would offer that the changes to Article 22, or any rule, should be closely scrutinized if approved to determine if they are effective, and if not, I would highly recommend we revisit them in the future and perhaps offer suggestions for better changes.
I appreciate the constructive feedback being shared with the Board and I by many members. I have received some good suggestions for modifications to a few of the rules being proposed and I intend to offer some of those changes to make those rules more clear and enforceable. Please remember that Facebook is not the official method to correspond in writing with the Board and we encourage you to share your thoughts and comments with the Board via email if you wish.
Respectfully,
Bill Lewis II
PMCPOA Chairman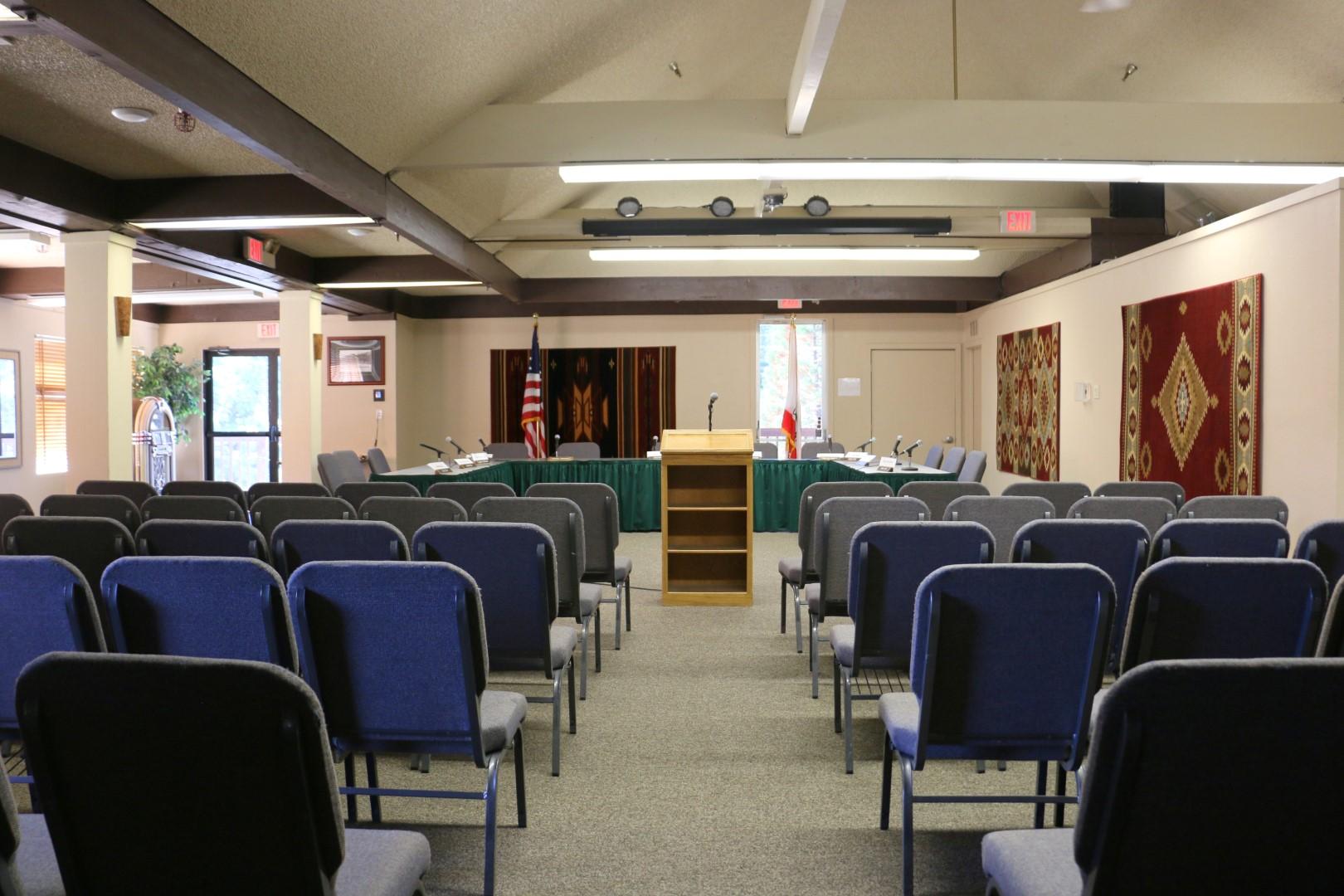 To reach the PMC Board of directors, please email to pmcboard@pmcpoa.com.
 
GENERAL MANAGER: Karin Shulman
 
The General Manager works closely with the Board of Directors in managing PMCPOA, and oversees that association staff. To reach the GM, please email to gm@pmcpoa.com.
 
Want to Talk With the Board Chairman? Here's How.
If members would like to speak with the Chairman of the PMC Board of Directors, there is a way in which to do so. To book some one-on-one time with Board Chairman Bill Lewis II, you can contact the Business Office to schedule an appointment, or use the members' login below. Visits will be booked in 15-minute increments. This is the members' chance to vent, inform, question, enlighten, propose a solution or put an end to issues and concerns they believe the Board should know about. You may also send inquiries or comments via email at the address above. When sending emails, please put "Attention: Chairman Lewis" in the subject line.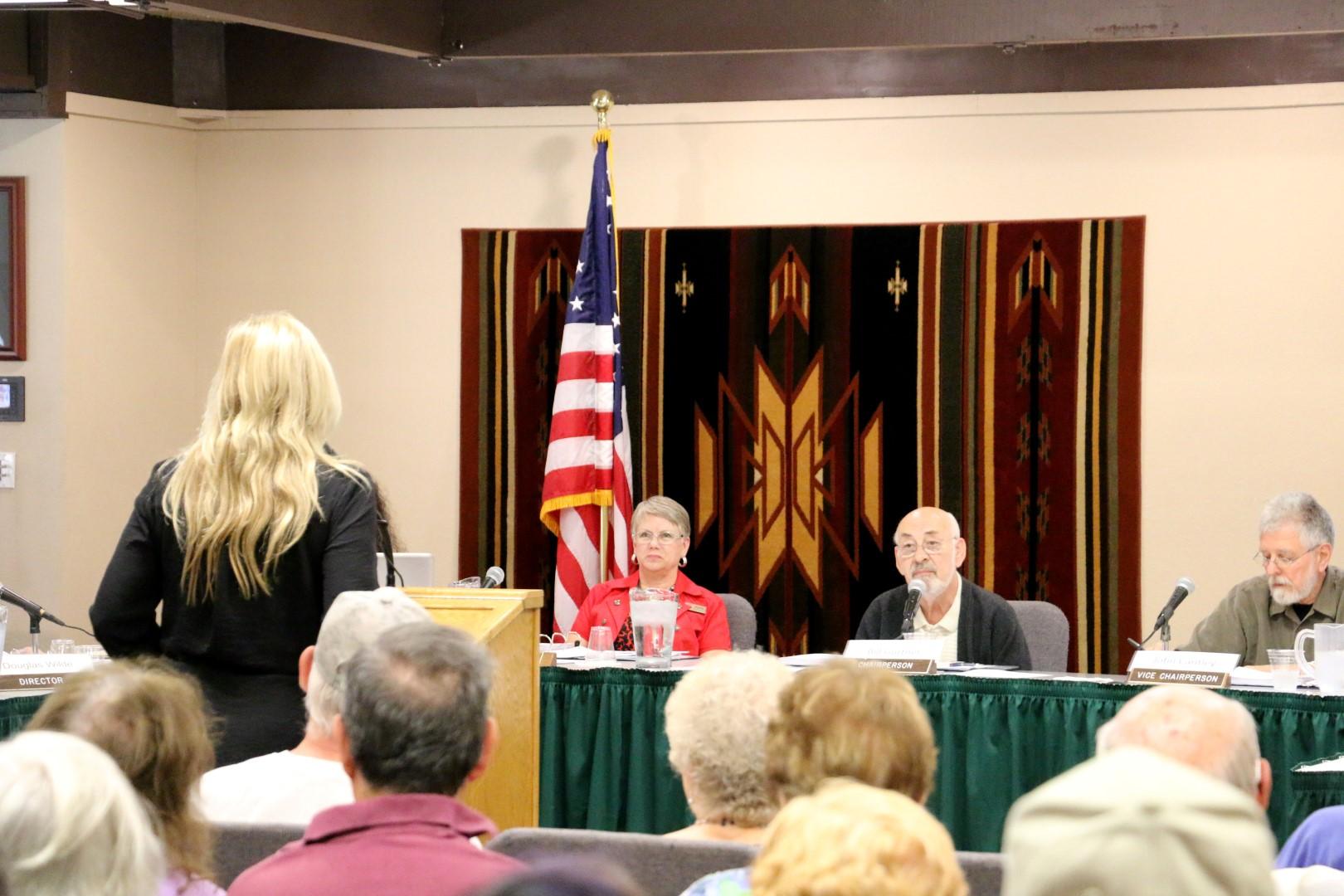 All required documentation regarding the Board of Directors is available for viewing in the Business Office.