Condor Cafe
July 1, 2020
   The Governor has issued another round of stay-at-home measures for 19 counties in California, which includes Kern County. Effective immediately, the Condor Café will be closed to inside dining.
   We will make the patio available to eat outside, which will be on a first-come, first-served basis. The hours will be the same: 8am-2pm Wednesday thru Sunday for breakfast and lunch, and 4-7:30pm for dinners Thursday thru Saturday. Take out and delivery is strongly recommended. We offer curbside pickup or home delivery ($2 fee for delivery). Please call 661-242-2233 to place your order. You must wear a mask when coming into the building and when not eating. Our staff will all be wearing masks and gloves at all times; this is for everyone's protection.
June 19, 2020
TEMPORARY SERVICE FOR DISABLED PEOPLE WHO WOULD LIKE TO DINE AT THE CLUBHOUSE FOR LUNCH OR BREAKFAST
   Currently, the only access to the Condor Café is through the Clubhouse Lobby and down the stairs. That may be difficult for some members who are unable to climb stairs. If interested, call Patrol or the General Manager and we will pick you up in front of the Clubhouse in a golf cart and drive you to the backside so you may have breakfast or lunch.
   We are sorry for the inconvenience that the construction has caused. In the not-too-far future, there will be an ADA ramp on the North side of the Clubhouse along with a road for golf cart access and delivery access. That will be the access to the Condor Café if you prefer not to navigate the stairs. The Clubhouse phone number is (661) 242-3788.
Current Cafe Regulations and Hours
Breakfast and Lunch Hours: 8 am to 2 pm Wednesday thru Sunday.
Dinner Hours: Thursdays 4 pm to 7:30 pm / Fridays and Saturdays 4 pm to 8 pm
Thursday Night Special, Oct. 15
Roasted Pork Tenderloin Dip Sandwich -- Thinly Sliced Roasted Pork Tenderloin, Broccolini (Japanese Baby Broccoli), Sharp Provolone and Garlic Aioli on a Hoagie Roll with Pork Au Jus Dipping Sauce.  Served with Cole Slaw & Sweet Cherry Peppers -- $9.99
Please see breakfast, lunch and updated dinner menus below
Takeout with curbside pickup or delivery is encouraged. Remember, we sell takeout beverages to go.
Condor Café Restrictions for Breakfast and Lunch:
Patio seating is for the Condor Café only. Please let a server know you are sitting outside so your order can be taken. Masks are required for the safety of our staff. Staff will be gloved and wearing masks for your safety. Gloves will be changed frequently, with hand washing before new gloves are put on. You may remove your mask to eat and drink. Seating is limited due to COVID-19 and social distancing. If you have a party of more than four people, please call 242-2233 for reservations. If no seats are available on the patio, please leave your cell phone number and wait in your car and you will be called when seating is available.
For our members who like to sit outside but who are not ordering food, please use the steps on the north side of the Pro Shop for seating to visit on the upper deck.
There will not be any condiments, salt, pepper, sugar or jellies placed on tables. They must be requested. Takeout containers must be filled by customers and available only upon request.
All of the above is COVID-19 INDUSTRY GUIDANCE: Dine-In Restaurants. This is from the California Department of Public Health and State of California, Cal OSHA.
If you do not wear a mask into the clubhouse, you will not be served. It is mandatory!
Note: We have full bottles and splits of beer and wine available during dinner hours. Just ask when you order.
Curbside pickup or home delivery are available ($2 fee for delivery).
Please call 661-242-2233 to place your order.
----------------------------------------------------------------------------------------------------
PMCPOA's Condor Cafe restaurant offers breakfast, lunch and dinner overlooking the beautiful PMC golf course, downstairs for breakfast and lunch, and upstairs in the Lounge for dinner. Meals are also served outside on the deck as weather allows. Breakfast and lunch are available daily, with a delicious variety of menu selections. Dinner is offered on Friday and Saturday evenings from 5 to 8:30 p.m. For the younger diners, a kids' menu is available as well. to view menus, please see below. The Condor Cafe can be reached by calling 661-242-2233.
Email the Condor Café Manager at condormgr@pmcpoa.com, and the Lounge supervisor at condorlounge@pmcpoa.com.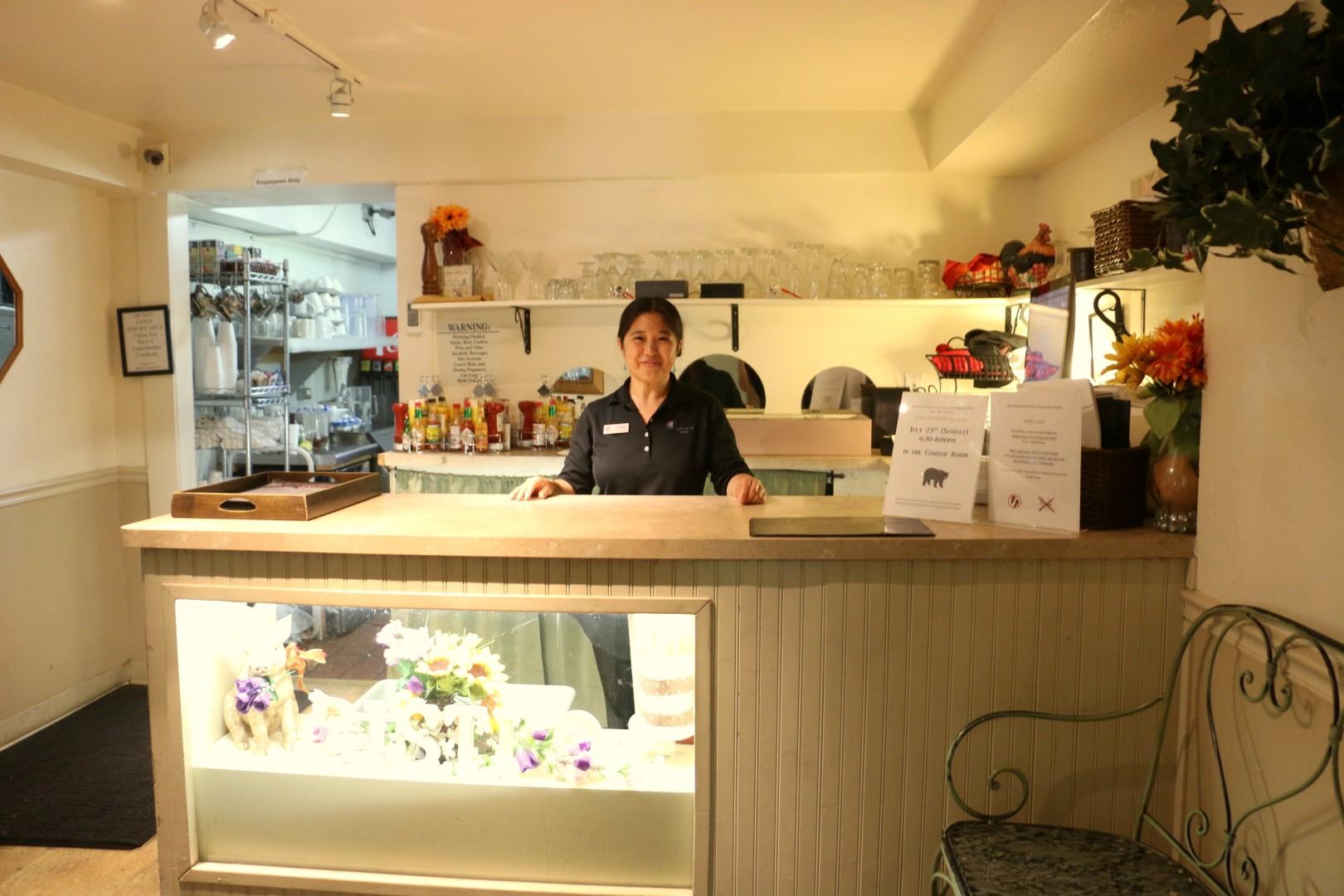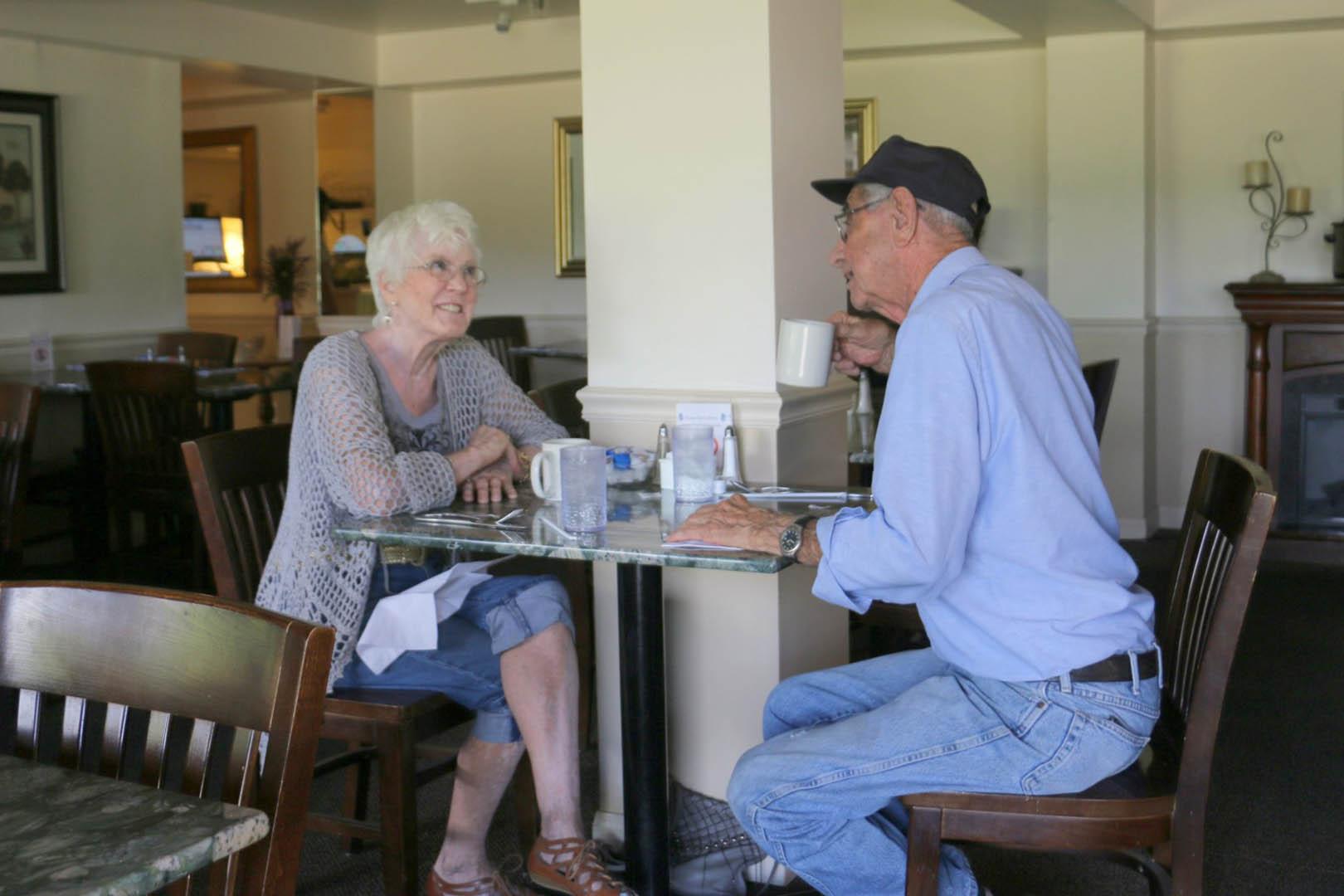 Menus
Breakfast
Breakfast Meals
Omelets & Sides
Lunch
Lunch Appetizers & Salads
Burgers & Wraps
Sandwiches
Dinner (Oct. 16-17)
Appetizers & Salads
Entrees
Burgers & Desserts
The Condor Cafe can be reached by calling 661-242-2233.
The email for the Condor Cafe manager is condormgr@pmcpoa.com.
The email for the lounge is condorlounge@pmcpoa.com.
To view information about special Condor Cafe events, please click here.