The Lounge
PMCPOA's Condor Lounge offers a wonderful selection of beer, fine wines and cocktails. The Lounge is located upstairs above the Condor Cafe restaurant and boasts a beautiful view of the PMC golf course and a cozy fireplace area during the cold months. Live entertainment and dancing are offered on Saturday nights and Friday nights bring local talent who perform for free. Other special events are held such as Monday and Thursday Night Football gatherings, themed parties on occasions like Mardi Gras and St. Patrick's Day and casual buffets throughout the year. The Lounge is a favorite hangout for locals and visitors alike.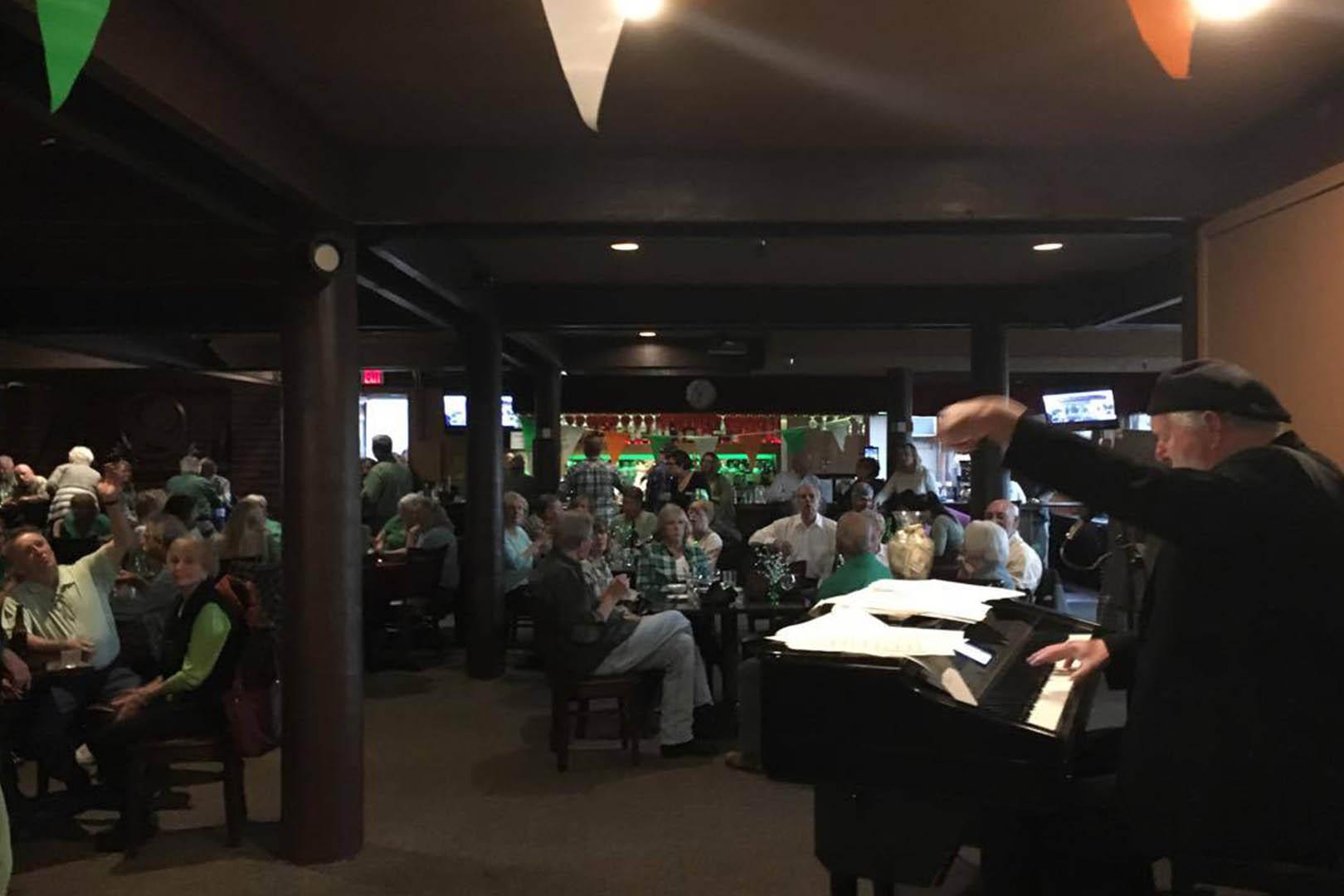 Condor Lounge Hours
Thu, 4-10 p.m.
Fri-Sat, 4-11 p.m.
Sun, full bar served with meals in Lounge.

Minors in Lounge
All minors, including babies, are to leave the Lounge/Condor Room in the clubhouse by 9pm whenever the bar is open. Your cooperation is appreciated.

To view the Beer, Wine and Cocktail menu for the Condor Lounge, please click here.
Specialty Drinks
We have specialty house cocktails, including our Blood Orange Margarita and a beer sampler, which includes four of our drafts, and of course we will have all of your regular favorites in bottles.
Superbowl Bash!
Come out to the clubhouse and enjoy the big game on two big screens! Festivities are on Sunday, Feb. 12 from 1-6 p.m. in the Condor Room and Lounge. A special tailgate menu and happy hour will take place, and a raffle with prizes will be held. Tickets will be given with drink or food purchases, with a cap of one prize per person. Winners must be present to collect a prize.
TO VIEW THE SUPERBOWL MENU, PLEASE CLICK HERE.
Rec Dept. Seeking Raffle Donations
The Pine Mountain Club Recreation Dept. is looking for items to raffle off at our Super Bowl Party. Items will be raffled during half-time and commercials. Items should be new, unless in a collectible form. Gift certificates, jewelry, sports items, crafts, household items… Whatever!!
Please contact Liz Venegas at the PMC office if you have anything you can donate. Thank you in advance for your generosity.
NOTE: This is a free raffle. It is not a fundraiser. Tickets are issued through beverage or food purchase.

A reminder that absolutely NO outside Alcohol is to be brought into the PMC Clubhouse with the exception of a unopened bottle of wine (a corkage fee will apply when opened).