Swimming Pool
The PMC Pool is open daily for the 2019 season. The hours are as follows:
Open Swim—10am-7pm daily
Lap Swim (18 & up)-- 8-9am/7-8pm daily
Water Aerobics -- 9-10am Mondays & Wednesdays
To view the pool flier, please click here.
IMPORTANT REMINDERS:
Pool is open until Sept. 3, 2019.
NO LIFEGUARD IS ON DUTY.
PMC pool attendants provide the following services:
* Checking member/guest cards
* Cleaning the pool and restroom and making sure rules are followed.
Membership or guest cards are REQUIRED to enter the pool area.
A membership card allows a member to bring up to 6 guests to the pool.
A guest card allows one person into the pool area (every guest needs his/her own card).
Every guest and member must sign a waiver (once a season).
Ages 14 and under require adult supervision.
Persons 15 to 17 years of age may swim only if a parent or legal guardian has a properly completed PMCPOA Swimming Pool Waiver on file in the office.
NO alcohol is permitted in the pool area.
No sports equipment (footballs, etc.) are allowed (for safety), and no floaties larger than 3 feet are allowed.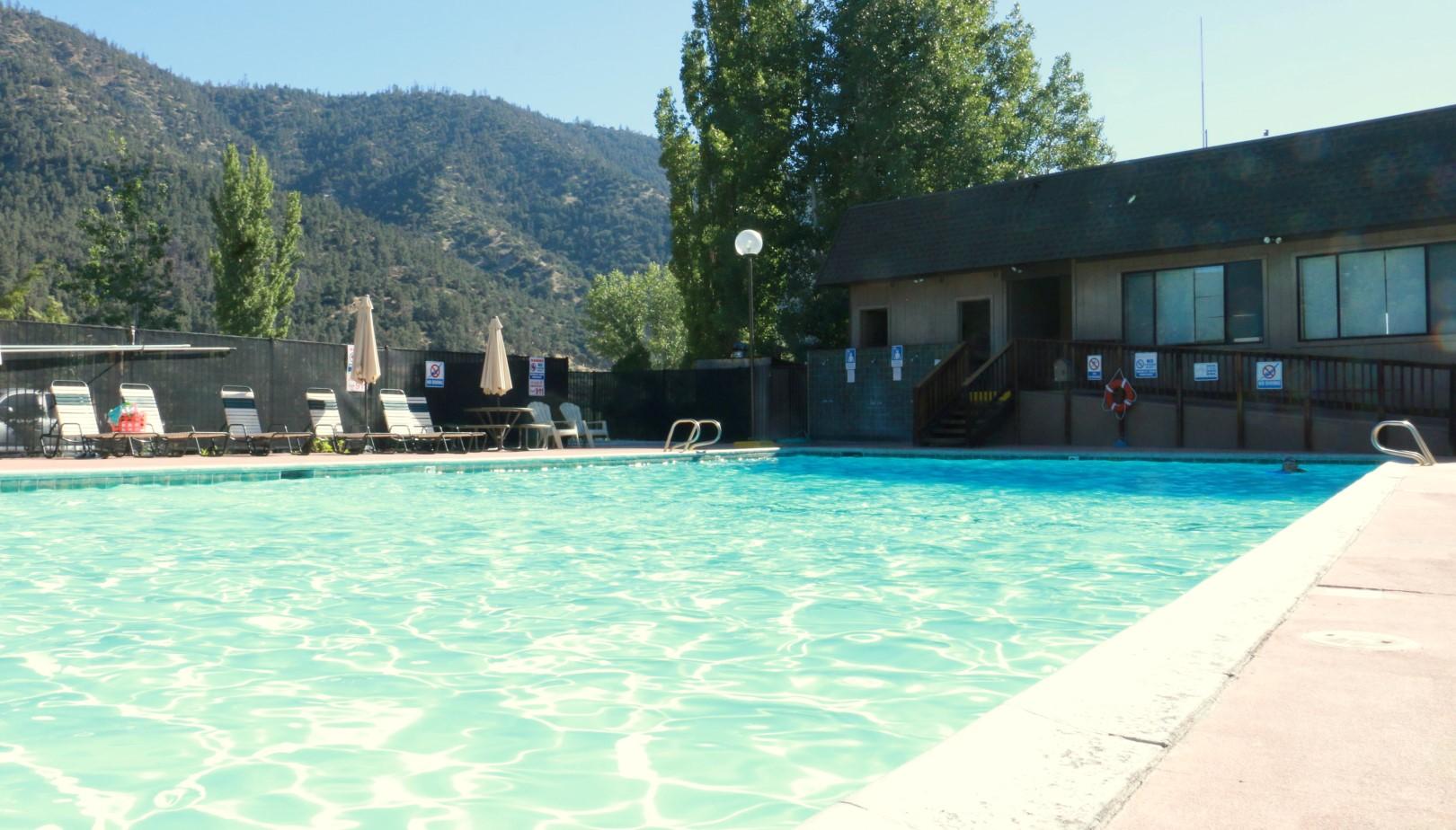 The 2019 Water Aerobics starts June 3rd and is every Monday & Wednesday morning from 9 to 10 a.m. Please click here to view the flier.