Pine Mountain Club Patrol
The Pine Mountain Patrol monitors the safety of the community by patrolling the neighborhoods and responding to calls by members. The Patrol Office is open 24 hours a day, seven days a week. During non-business hours, the Patrol Office may be locked, but a Patrol staff member can be reached by calling 661-242-3857.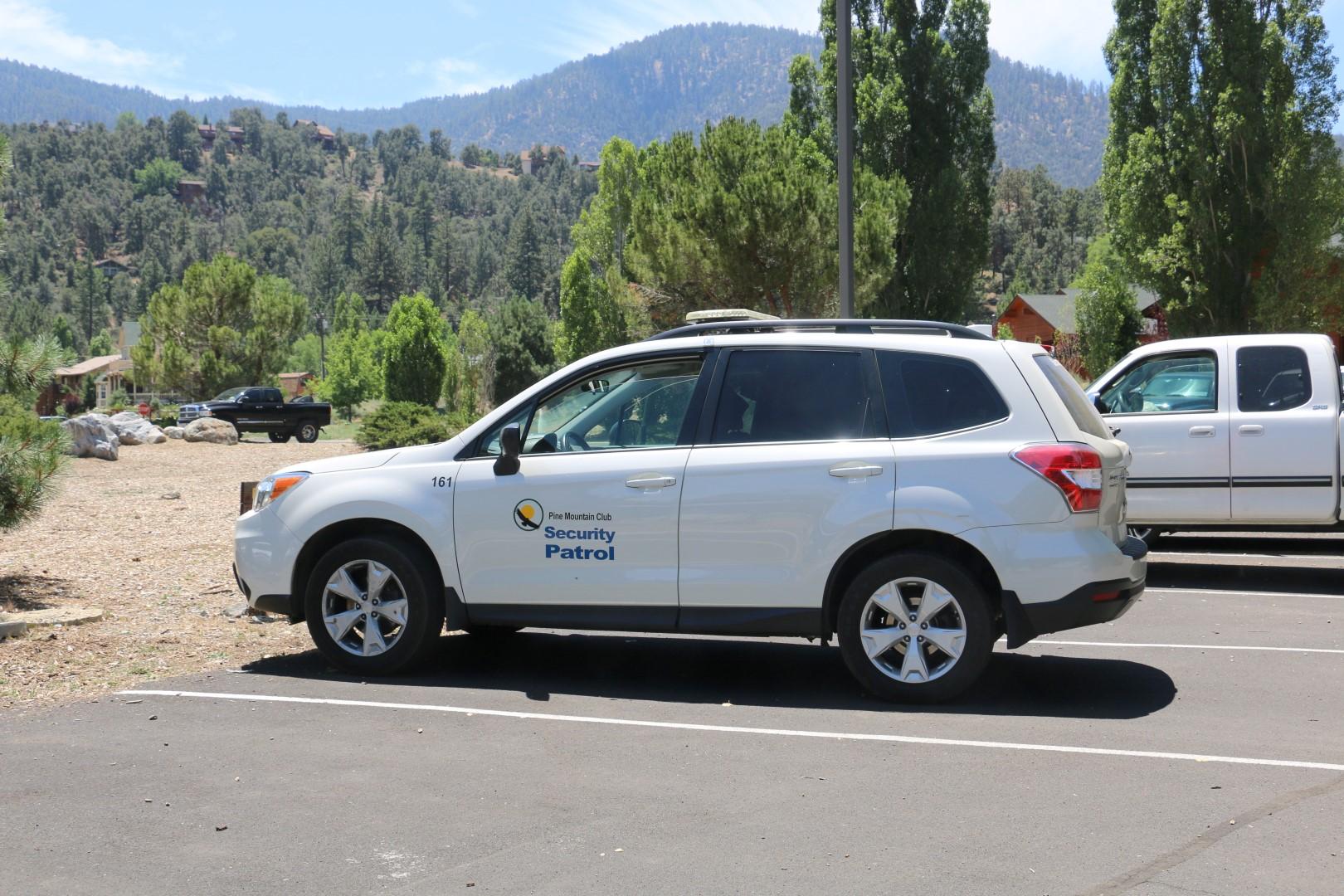 The main objectives of the department are to enforce the Association's Rules and Regulations set forth by the governing documents and the CC&Rs, and to patrol the association's property. The officers are available to assist in minor emergencies and to obtain needed help from our local first-responder agencies in times of a crisis.

When requested, Patrol Officers assist local agencies with traffic control situations, help obtain and document information and report observed criminal activities to the proper authorities. Our officers do not carry firearms. Still, they have helped Kern County law enforcement in solving hundreds of local crimes, from misdemeanor to felony offenses.
Pine Mountain Club is certainly a safe place to live and work, and the Patrol officers help keep it that way.
 
If you would like to authorize PMC Patrol to enter onto your lot for the purposes of verifying that your home is secure, or if Patrol or a neighbor has observed or reported any suspicious activity or situation that could result in fire, theft or damage to your property, please click here.

A Lost and Found box is located in the Patrol Office. If you believe you have lost something at the Clubhouse, please contact Patrol for more information.
 
PMC Emergency Contact Numbers
EMERGENCIES – 911

PMC Patrol – (661) 242-3857

PMC Fire Station – (661) 242-3702

Clubhouse 24-hour line – (661) 242-3788

Kern County Sheriff (661) 245-3440

Poison Control – (800) 222-1222

Bakersfield Memorial Hospital – (661) 327-4647

Henry Mayo Newhall Hospital – (661) 253-8000

Hall Ambulance, Frazier Park, non-emergency – (800) 924-4882

PMC weather & roads – (661) 242-4017

Local weather cams: www.fpweather.com

CHP Traffic Accidents – (661) 334-3913/864-4444 (weekends, 864-4400)

CHP Road Conditions/Highway Info – (800) 427-7623

Electrical Outage/Powerline – 800-611-1911

US Forest Service – (661) 245-3449
Kern County Animal Control – 661-868-7100
Mil Potrero Water Company – (661) 242-3230
Water Company pager/emergency – (661) 631-7180

Please click here for the Pine Mountain Club Community Emergency Response Team (CERT) web page
 
You can email the PMC Patrol commander at pspatrol@pmcpoa.com.