Lampkin Park and Fern's Lake
Lampkin Park
Lampkin Park, located between Mil Potrero Highway and Askin Drive, provides recreation opportunities for everyone from toddlers to grandparents.
A full-size baseball field accommodates T-ball and Little League baseball as well as adult softball leagues. Young children enjoy burning off energy on the playground equipment as well as in the open grass areas. A grassy knoll and covered picnic areas provide lovely spots to relax. Adjacent to the park is a nature garden maintained by volunteers.

Barbecue and picnic areas can be reserved for private parties. Call the Business Office at (661) 242-3788 for information and pricing on Lampkin Park's facilities.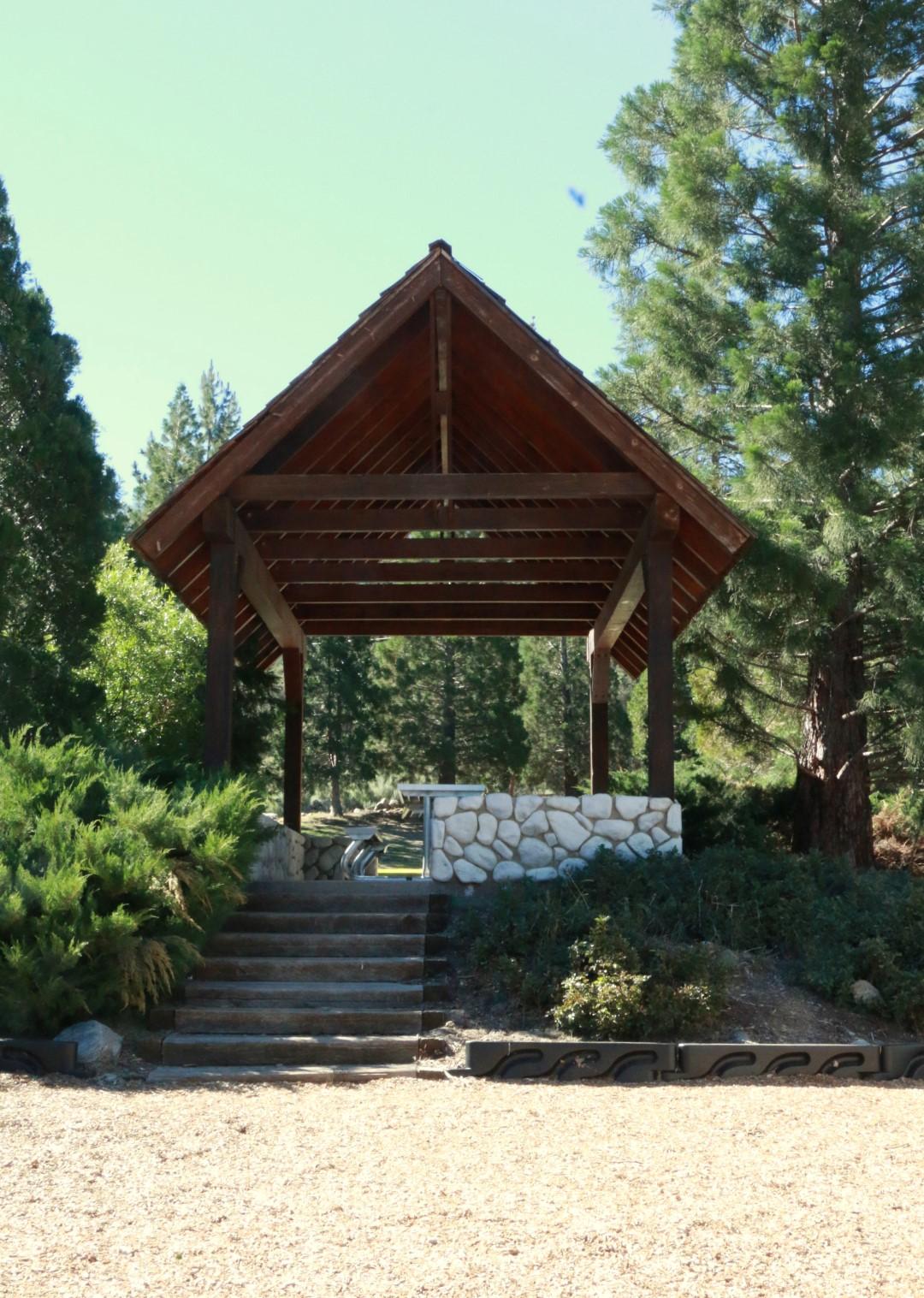 Public bathrooms are available for members and their guests.
3/8/22-Due to Multiple vandalisms - The PMC Lampkin Park Restrooms will be locked.
If you have an event happening at the park please call the office 661-242-3788 and we will open the restrooms for the time your event is happening, then lock them up again when finished. Sorry for any inconvenience this may cause.

General park use is free for members and their guests. Please have membership or guest cards with you when visiting the park, and observe that no dogs (except service dogs) are allowed.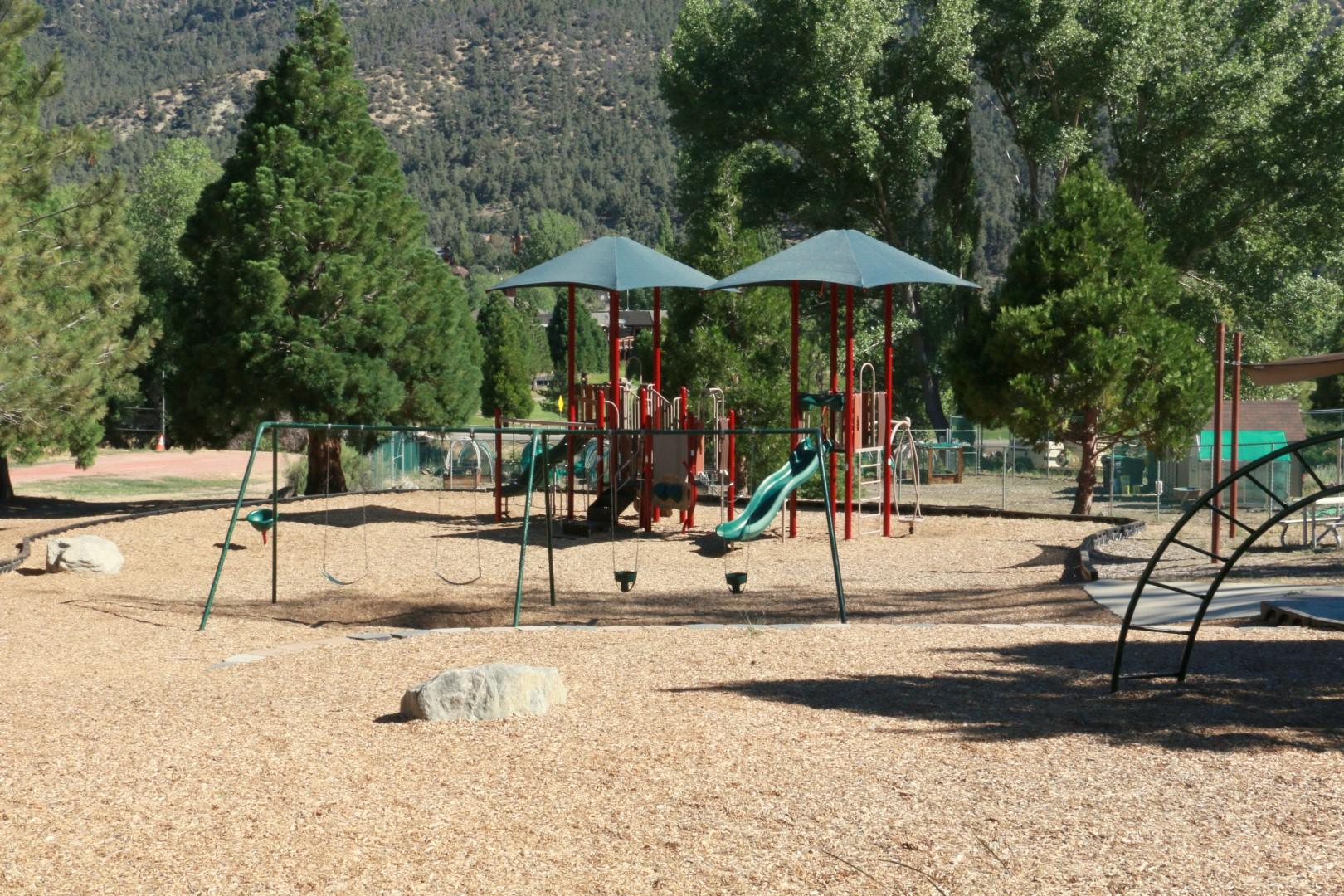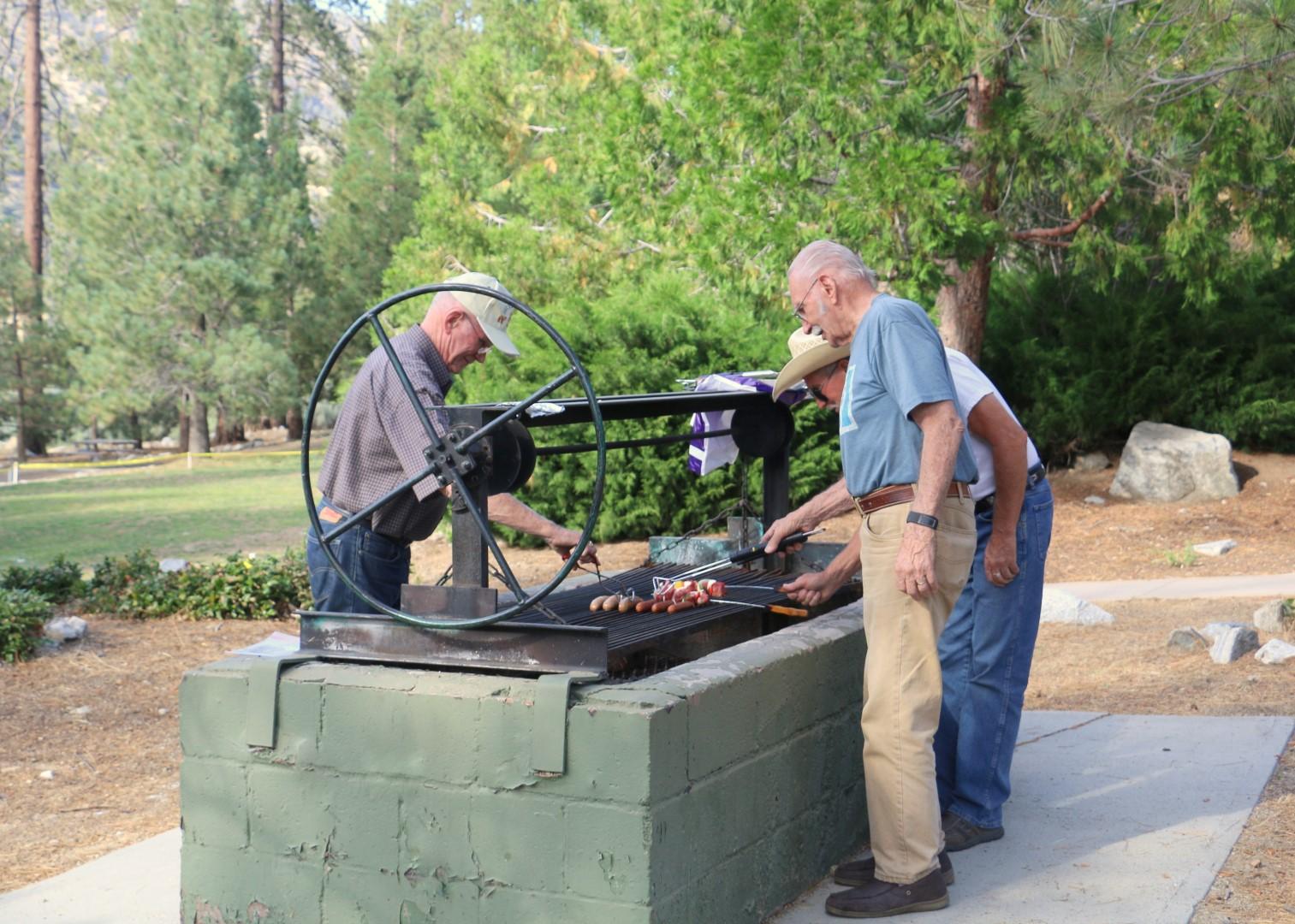 Fern's Lake / Fishing
Catch and Release Fishing is Open
Everyone should socially distance unless you are in the same household.
May 17, 2021
Notice: We have been receiving reports of people fishing and keeping the fish. Please release the fish; Fern's Lake is catch-and-release only. Also, there are reports of people fishing with human food as bait, including hot dogs and casseroles. Please use traditional bait only, like worms & flies. Human food is not healthy for fish. And please do not leave food of any kind laying around at the lake; this can attract bears. Thank you.
Reminder: No fishing or partying at Fern's Lake after the gate is closed at dusk.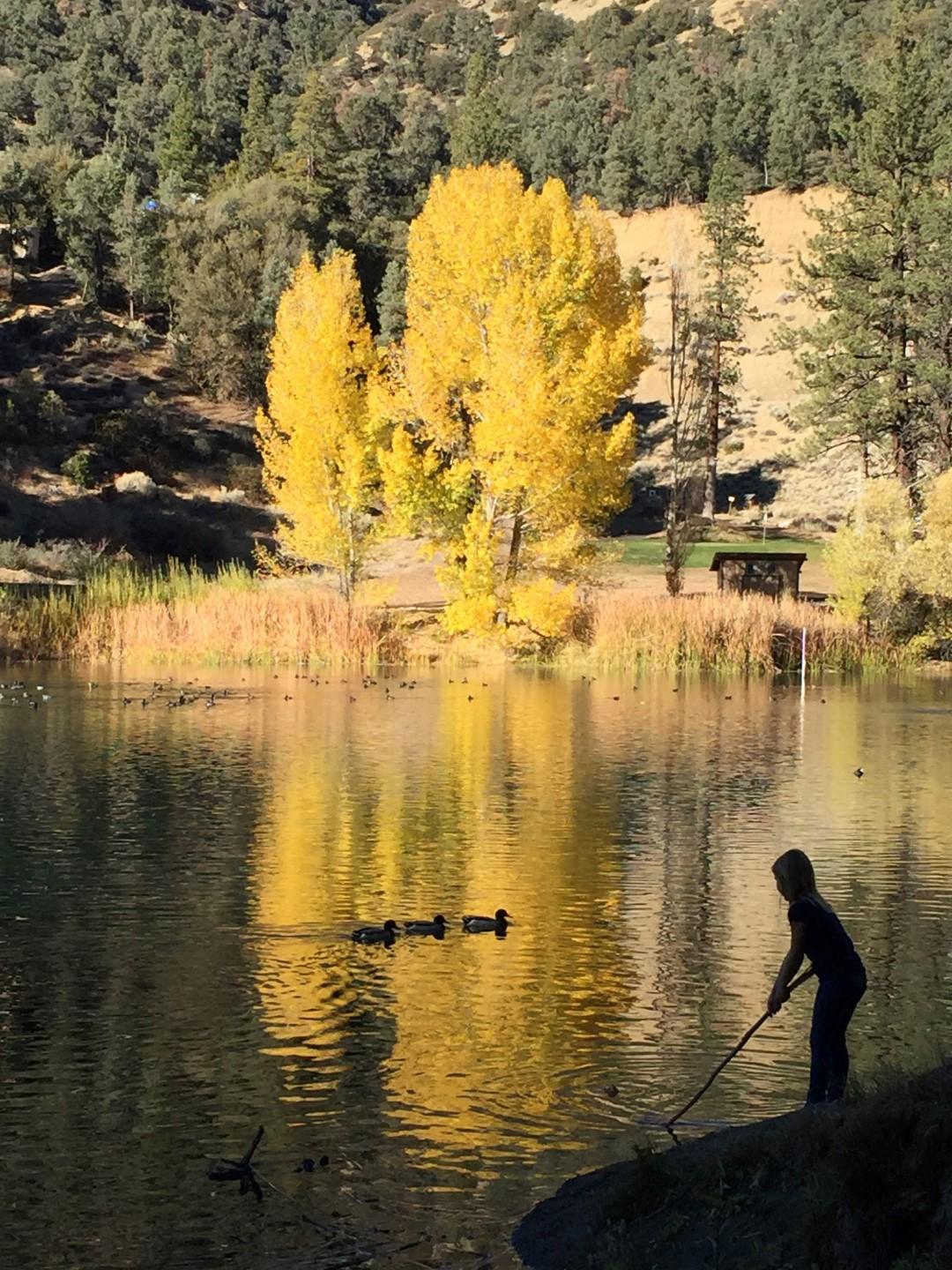 Beautiful Fern's Lake offers not only relaxing scenery and picnic areas, but catch-and-release fishing from its banks. The lake is home to a variety of species — such as trout, bluegill, bass and catfish to name a few. There are even a few red-eared slider aquatic turtles living in the lake. This spot is a very relaxing place to spend a summer or fall day.

Winter Photo of Fern's Lake by Lori Harmon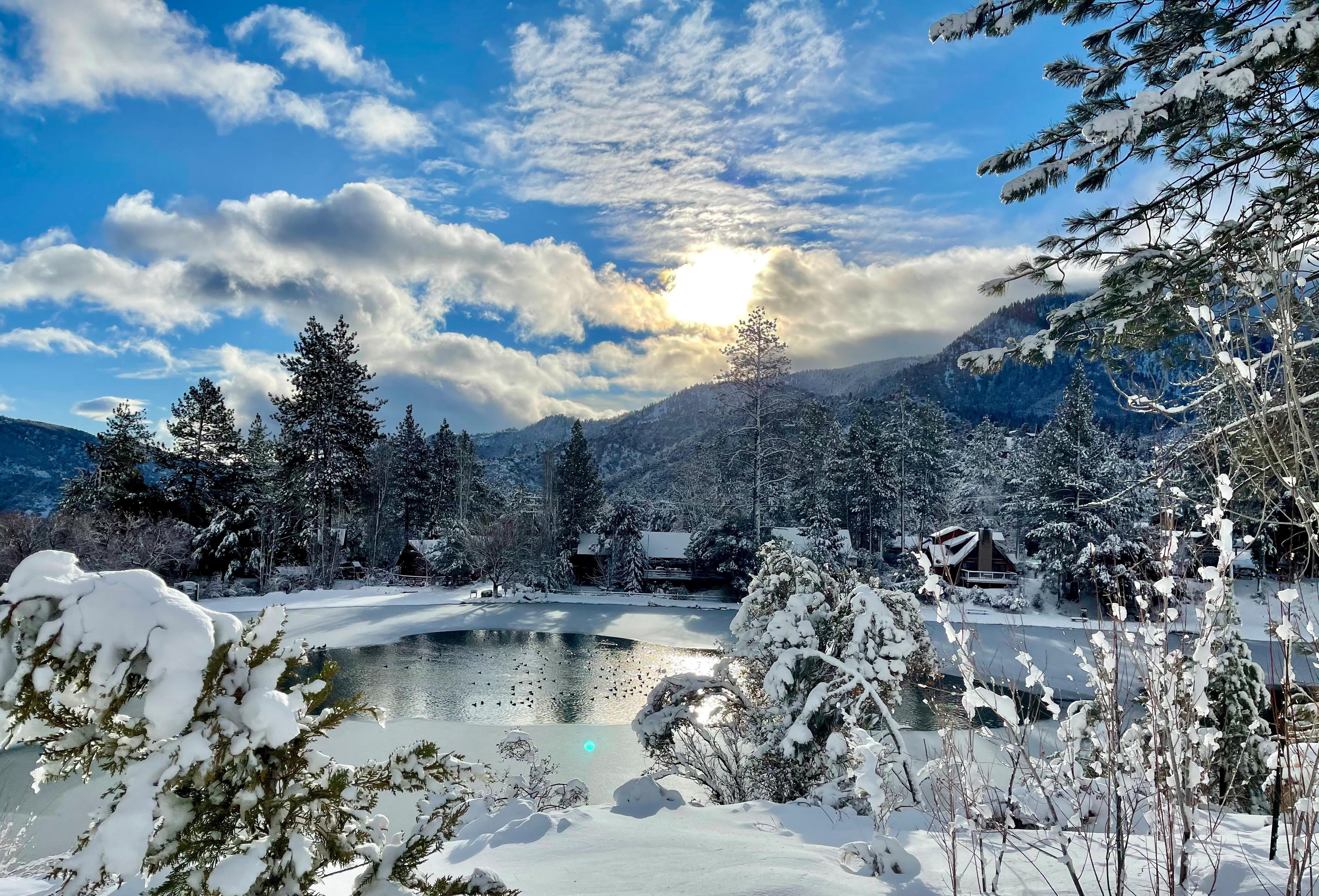 Radio-Control Boats OK on Fern's Lake
The use of battery- or wind-powered RC boats is permitted on Fern's Lake from 8 a.m. to dusk. This activity is open to all ages, but children 12 and under should be under the supervision of adults. Anyone who wishes to join the RC Boat Club or who has questions can contact the Business Office at 661-242-3788.

To view Article 13-14 of the Association Rules pertaining to Lampkin Park and Fern's Lake, please click here.