Equestrian Center
The PMC Equestrian Center offers a range of services to horse owners. The center offers different levels of boarding and a whole package of in-house fee services.
2023 Open House is Saturday, July 29
Please click here to view the flyer about this event.
Recent Events
2022 Spring Fling
Lori Harmon, Equestrian Center Manager

It was a beautiful day on Saturday, May 21 for our annual Spring Fling Schooling Show at the Pine Mountain Club Equestrian Center. Both young and old participated in Barrel Racing, Pole Bending, Equitation, Obstacle Course and Stick Horse Race and enjoyed a BBQ lunch with all the fixings.
At the barn, we are all ageless and we are all friends. At the barn, the 70-year-old is tall enough to help the 8-year-old to tack up. The 9-year-old is spry enough to quickly pick up that jump rail that the 50-year-old knocked down. The 30-year-old is experienced enough to encourage the 11-year-old to overcome riding fears. The 10-year-old is savvy enough to use the 80-year old's phone to take great photos and post for all to see. We cherish our barn family both young and old.
We are all ageless, because deep down inside, we are all that little kid whose heart and soul has been touched by the love, beauty, grace, spirit and freedom of the horse.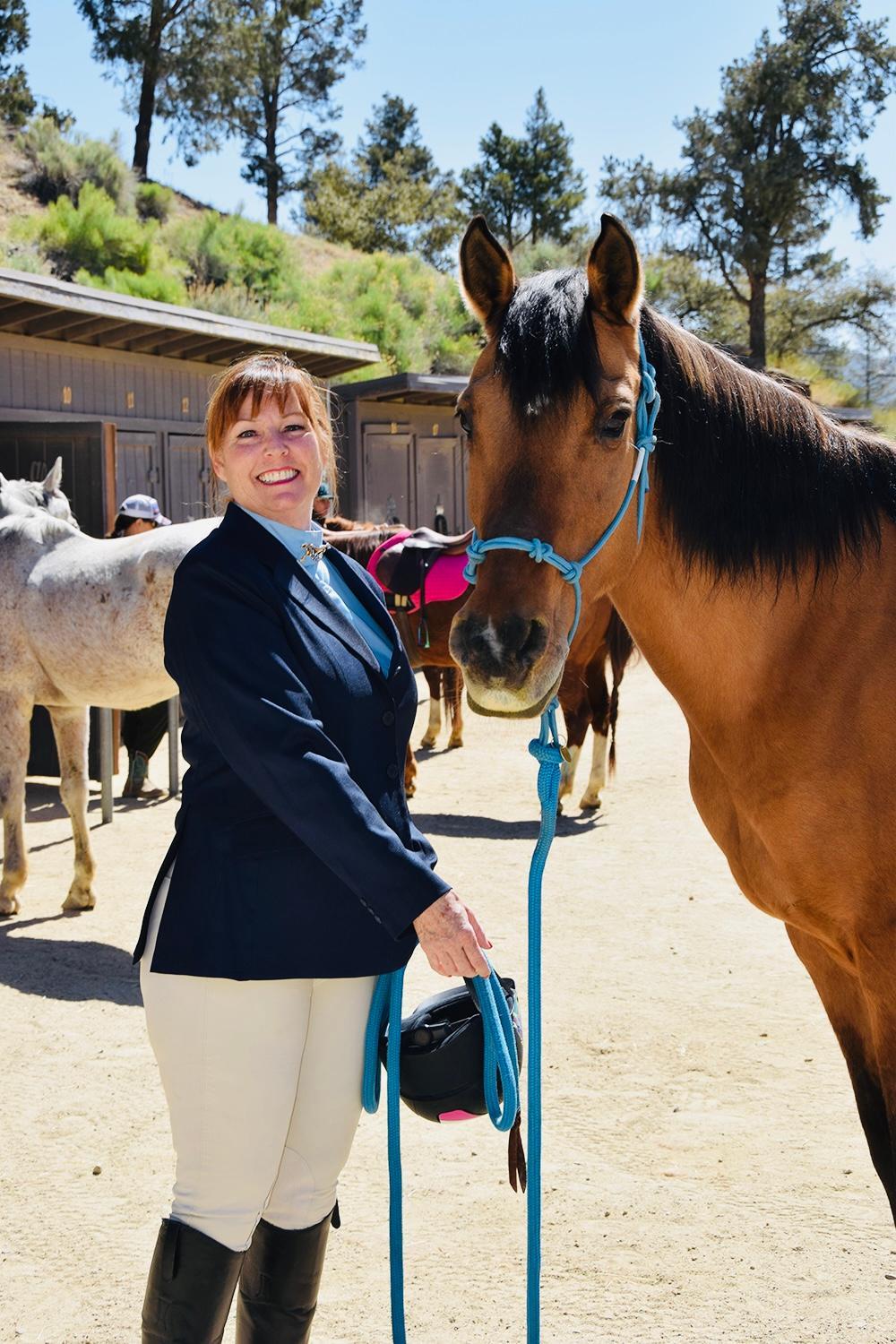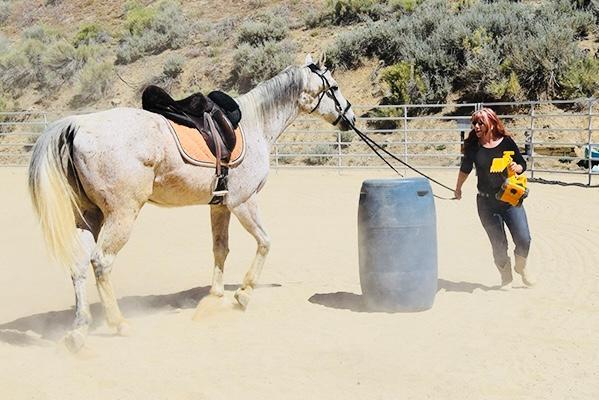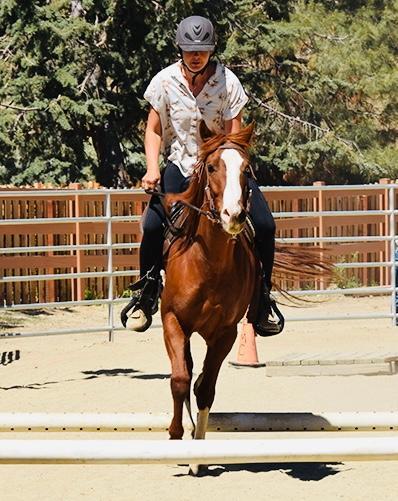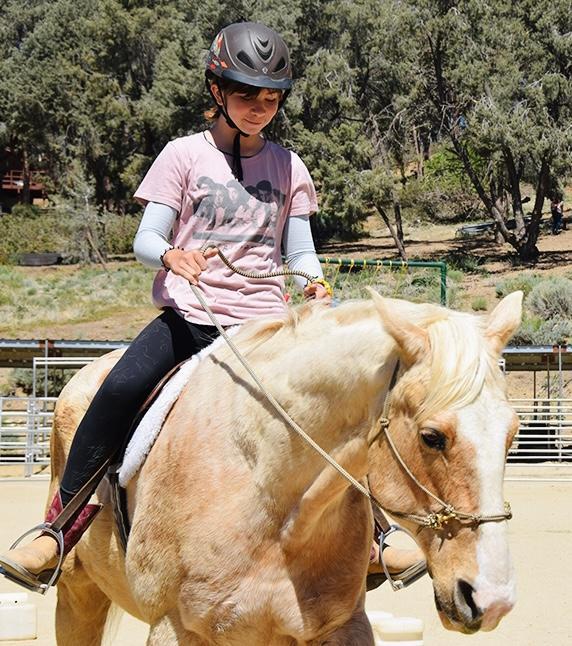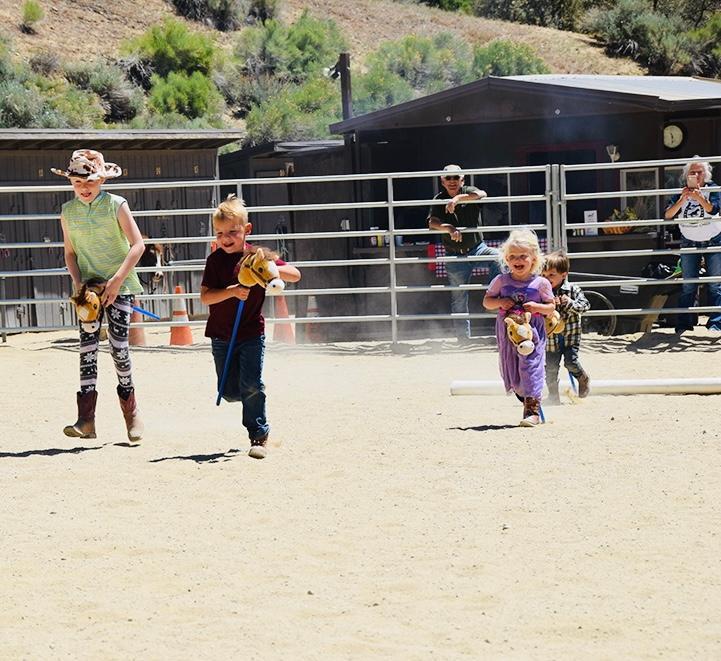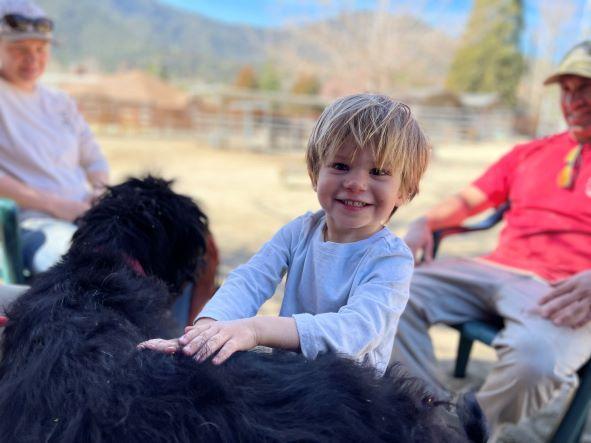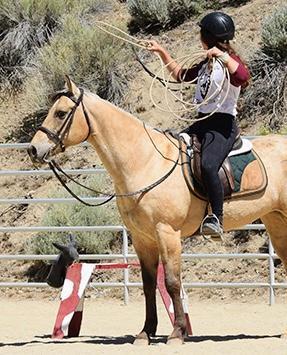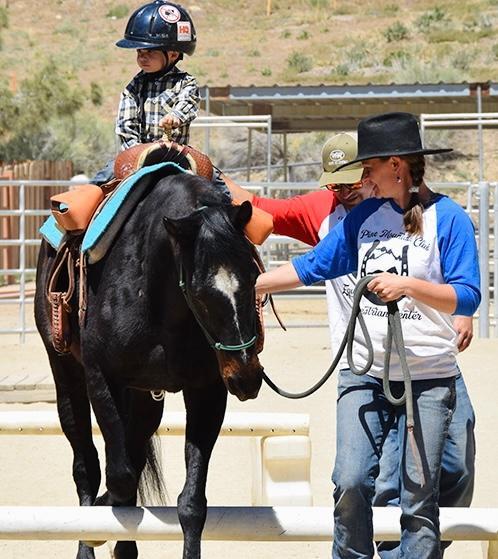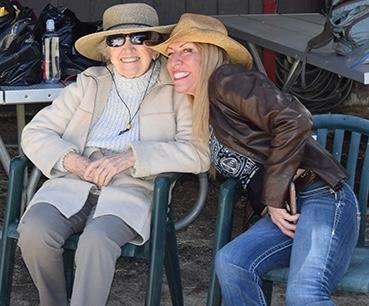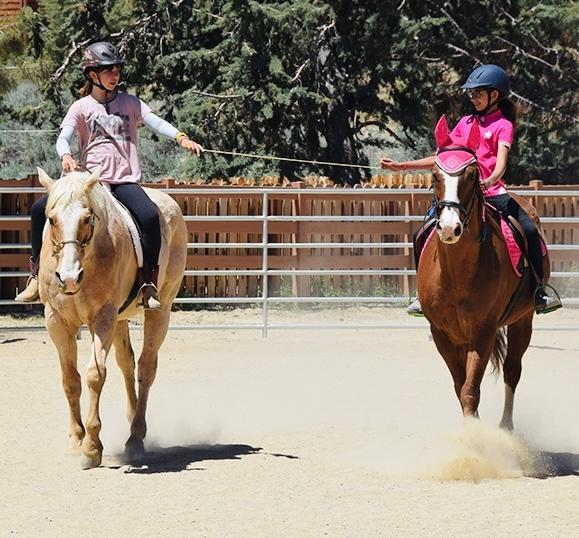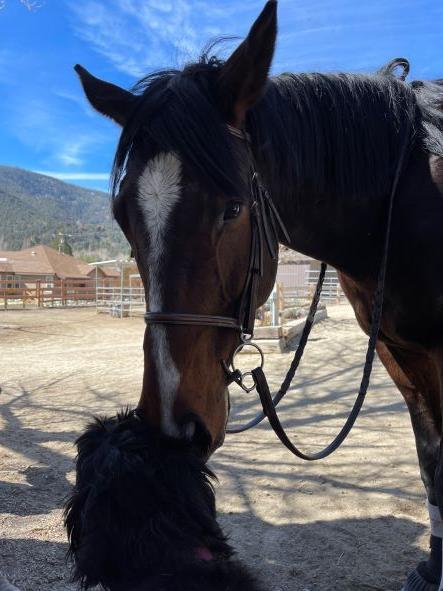 2021 Barn Bash was a Smashing Success!
Lori Harmon, Equestrian Center Manager
There were witches and vampires, ghosts and goblins…There was fun and adventure, including the Haunted Barn, wacky horse costumes, games, prizes, candy, dancing to spooktacular music and of course, the delicious hamburgers from the Giddy Up Café. All this and more made the Pine Mountain Club Equestrian Center Halloween Barn Bash the best one ever! A warm thank you to all our volunteers and visitors who made this Halloween party a grand success with their presence. Such great community support! Check out the fun photos of the day below.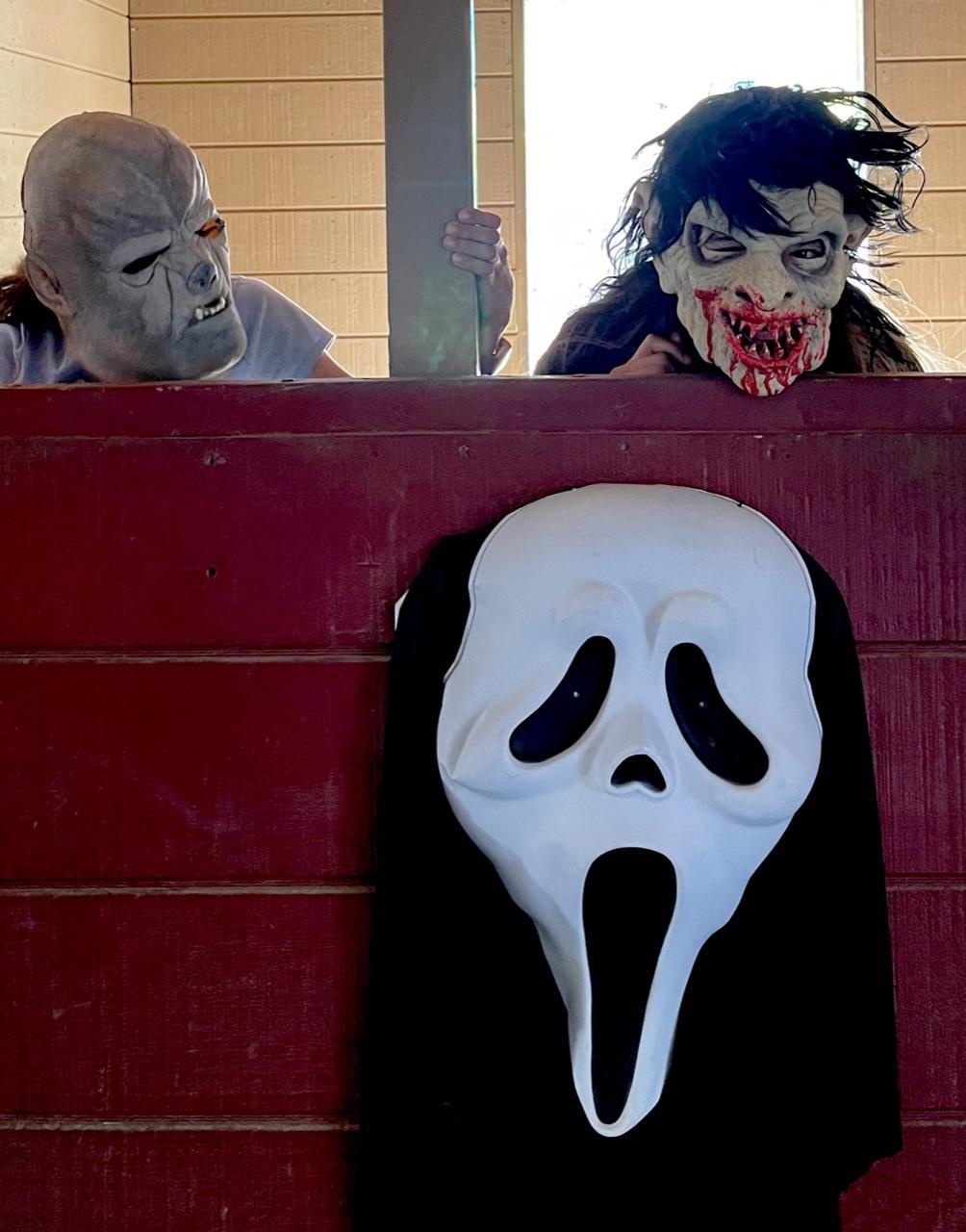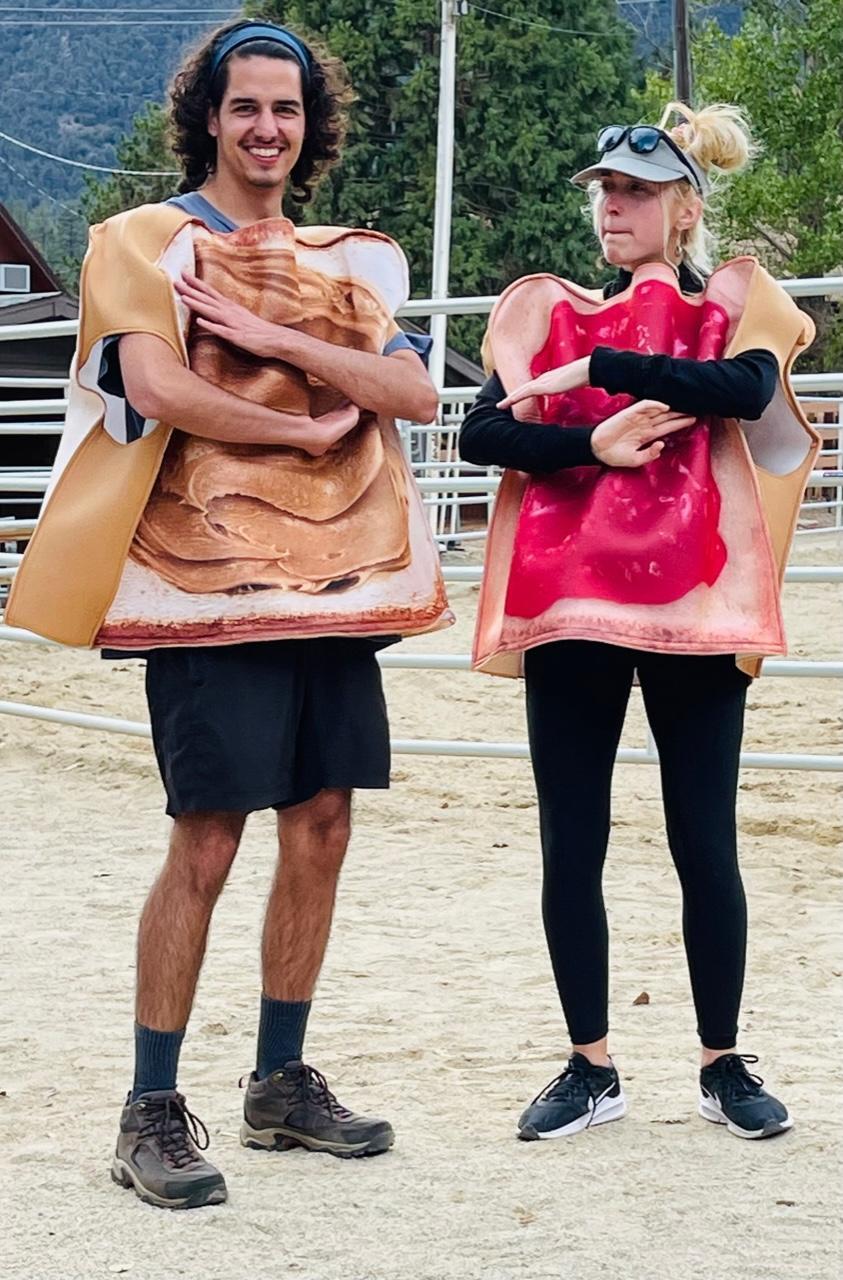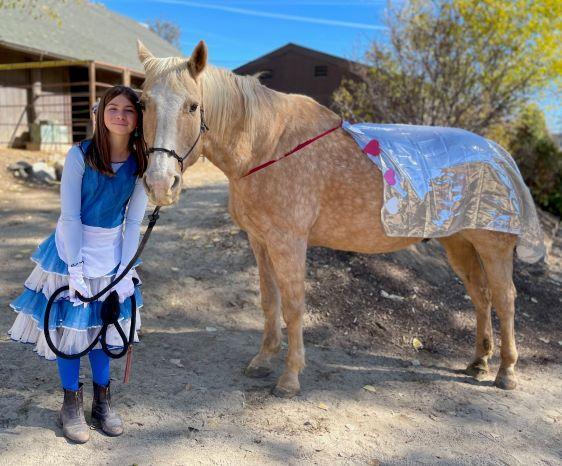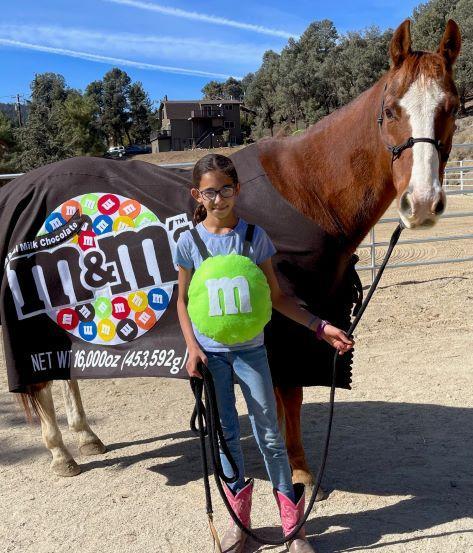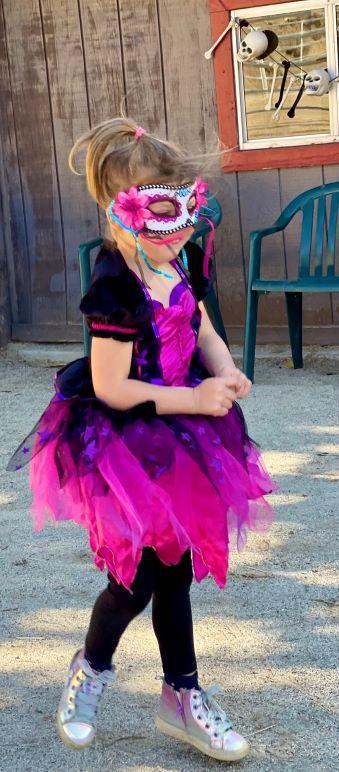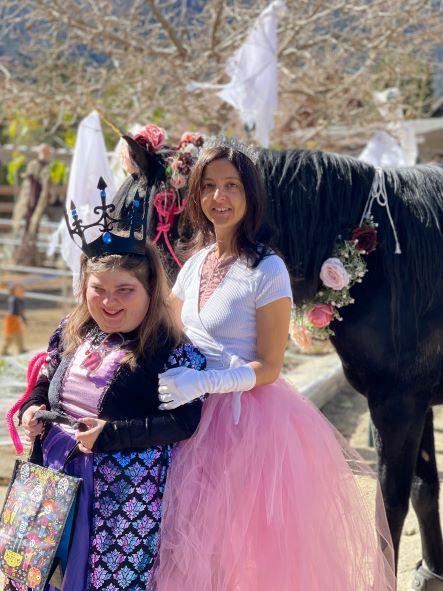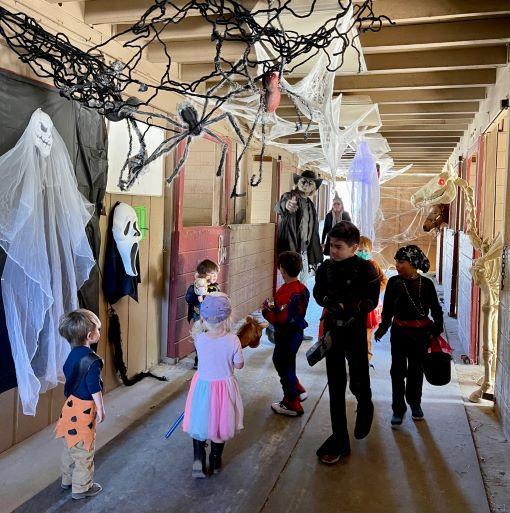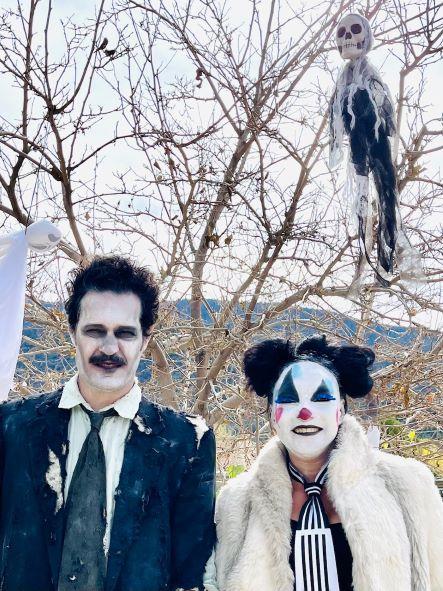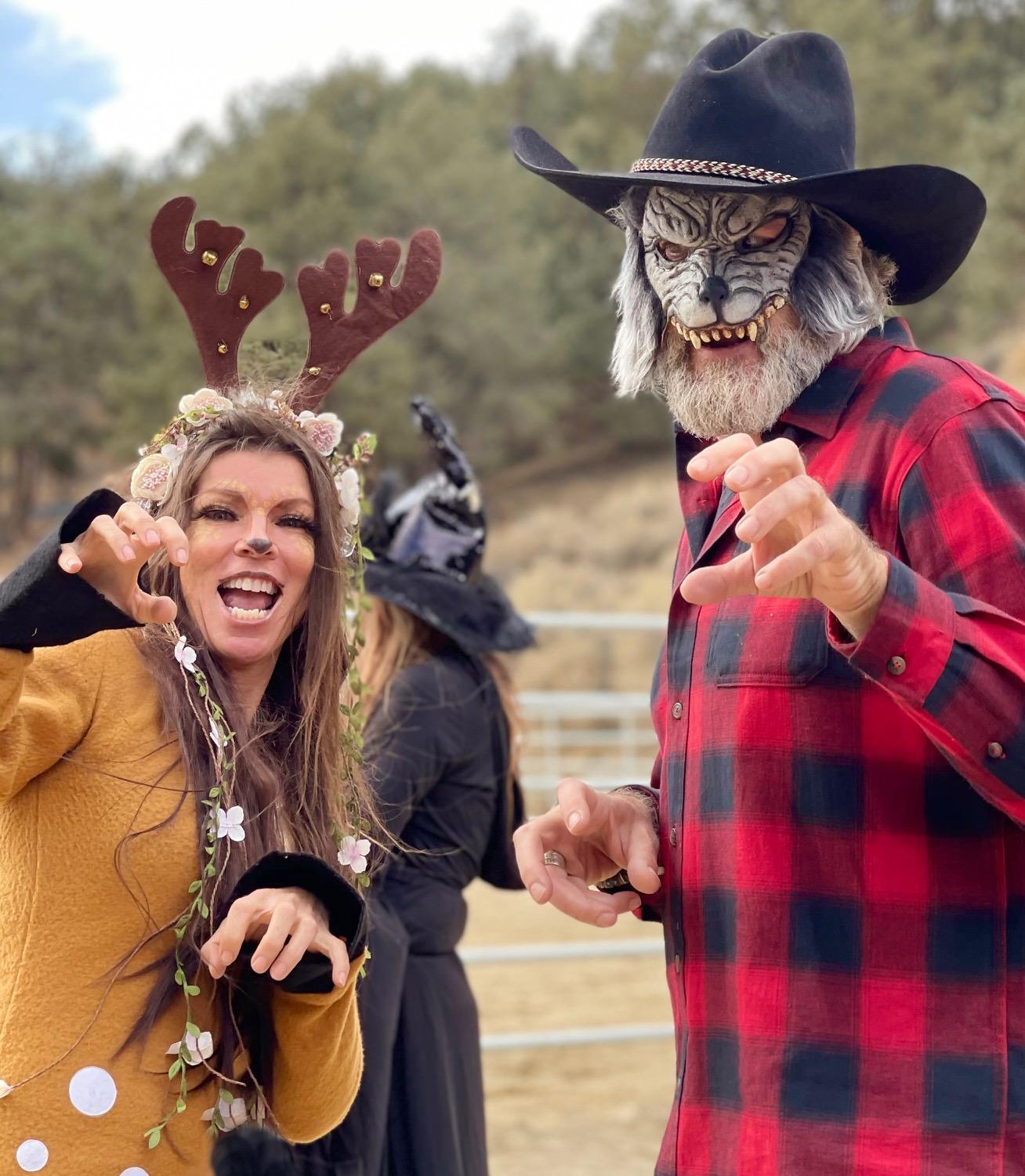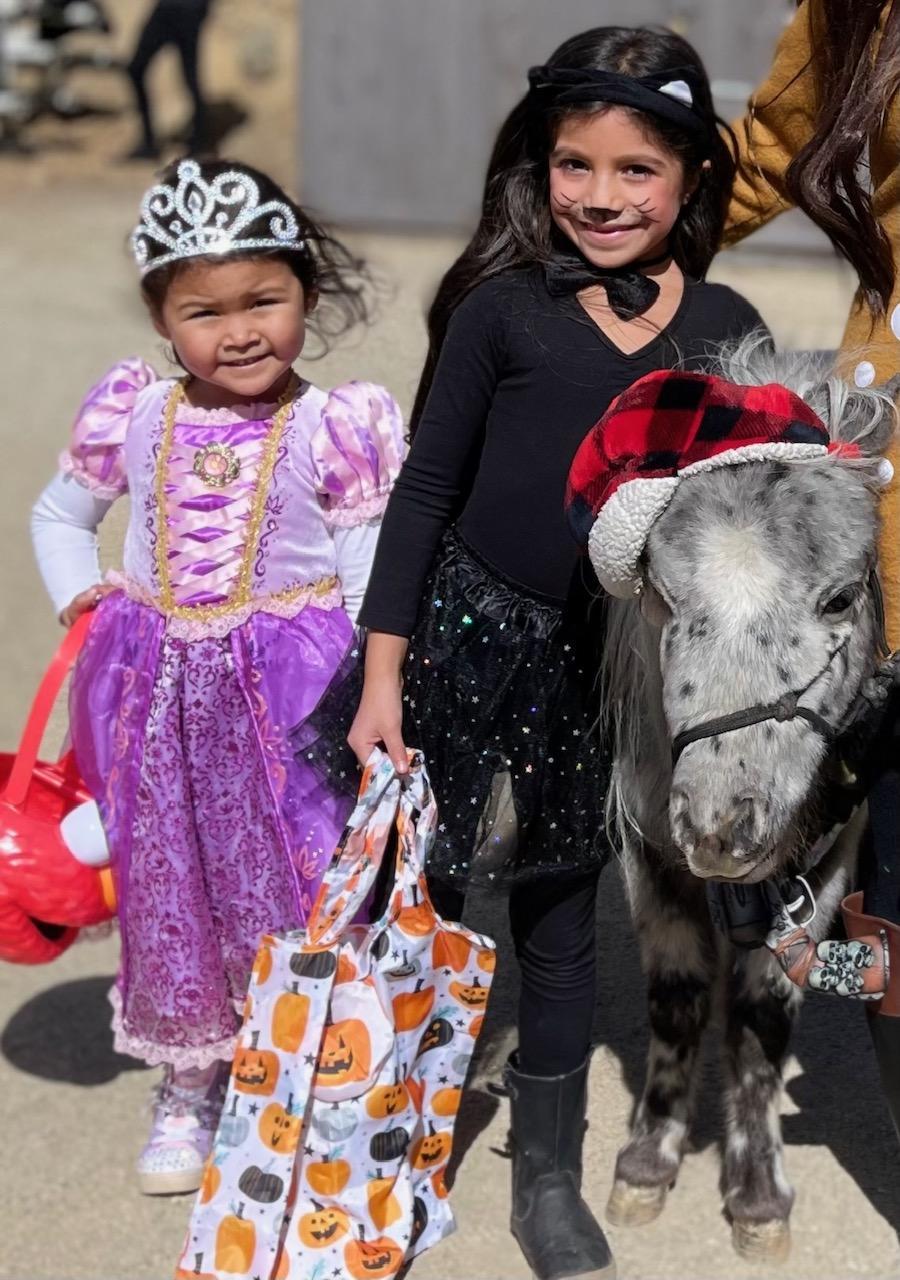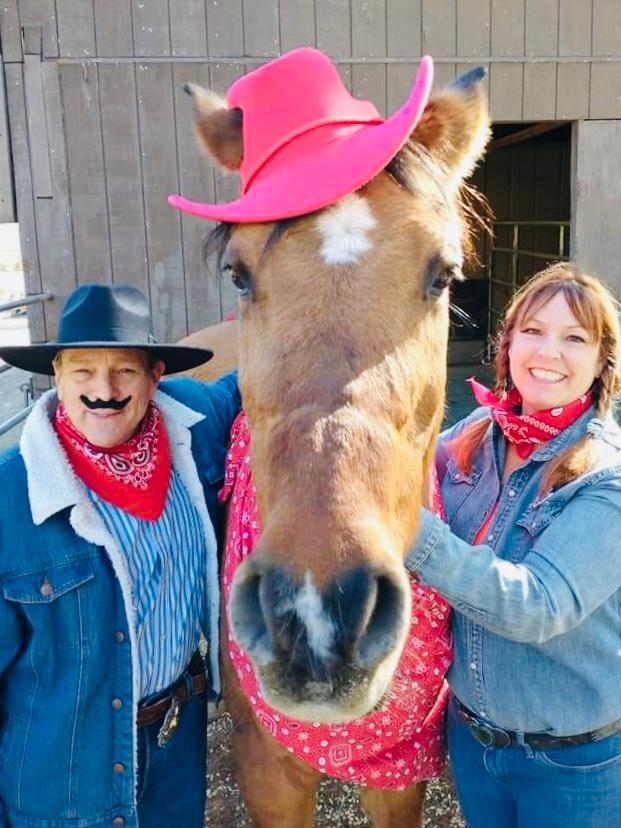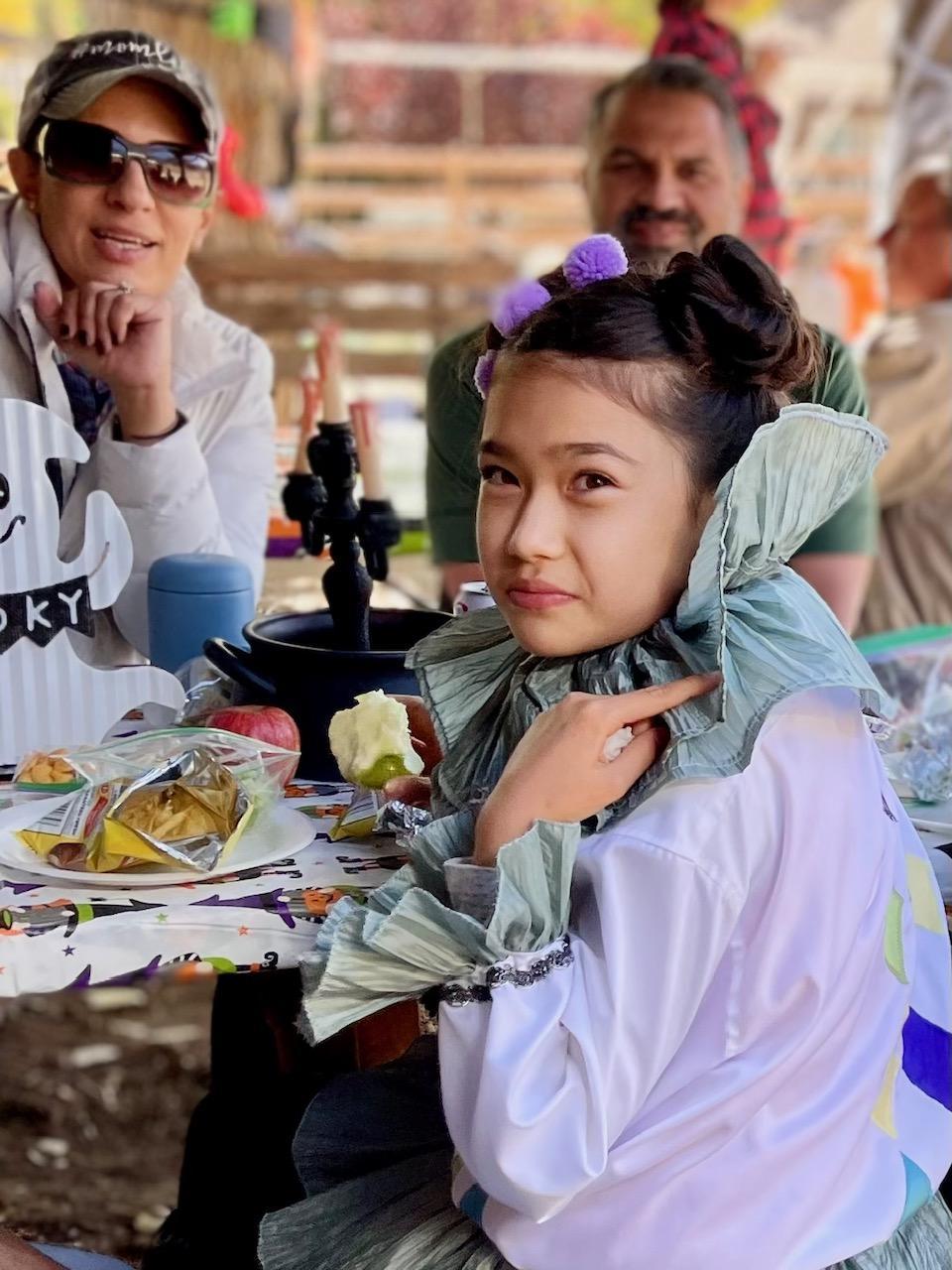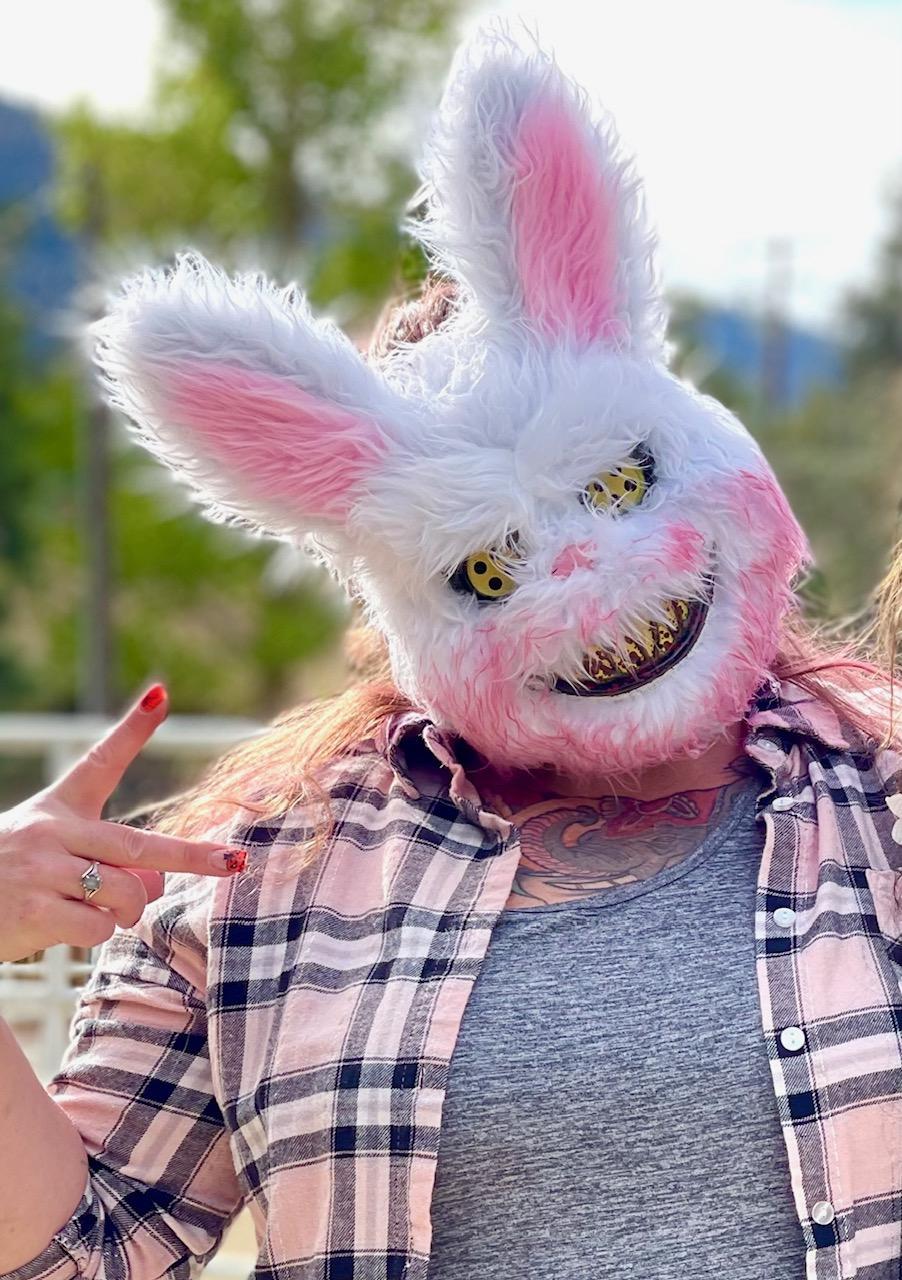 Rental String
PMCPOA regrets to announce that there are no trail rides at this time.
Rules
To view the complete set of Equestrian Center Article 11 Rules, please click here.
Equestrian Center Fees
(as of July 1, 2023)
Boarding
(prices per month)
Barn Stall – $285.00 Members/$295 Guests
Pipe Corral – $260.00 Members/$265 Guests
Pasture – $215.00 Members/$220 Guests
Services for boarders
(prices per service)
Turnouts – $6 Members/$7 Guests
Grooming – $10 Members/$11 Guests
Bathing – $27 Members/$28 Guests
DG or Sand – $35 Members/$36 Guests
Farrier Assistance (trim) – $15 Members/$16 Guests
Farrier Assistance (full) – $25 Members/$26 Guests
Hoof Care – $10 Members/$11 Guests
Supplemental Feed – $5 Members/$6 Guests
Fly Spray – $4 Members/$5 Guests
Extra Alfalfa Hay (per flake) – $5 Members/$6 Guests
Extra Grass Hay (per flake) – $6 Members/$7 Guests
Blanketing – $8 Members/$9 Guests
Unblanketing -- $8 Members/$9 Guests
Lunging – $20.00 Members/$21 Guests
Veterinarian Assistance -- $15 Members/$16 Guests
Medical Treatment (Per Vet) -- $20 Members/$21 Guests
Medication -- $5 Members/$6 Guests
Afternoon Feeding -- $5 Members/$6 Guests
Hand Walking (Per Hour) -- $15 Members/$16 Guests
Vet Wraps (Owner Provides) -- $10 Members/$11 Guests
Overnight Board (Per Night) -- $24 Members/$25 Guests
Hard Keepers $50 Members/$51 Guests
Call Out Fee -- $100
Call Out Sercies -- $100 per hour