Environmental Control Office
The PMCPOA Environmental Control Office is located in the Clubhouse Lobby adjacent the Business Office. The office can be reached by phone at (661) 242-3788.

EC Office Hours are 8 a.m. to 4:30 p.m. Mondays through Saturdays. The EC staff is in the office Monday through Saturday from 8 to Noon and in the field in the afternoon. If you call when they are out, please leave a voicemail and they will contact you as soon as possible. You can also email the EC Officer at [email protected].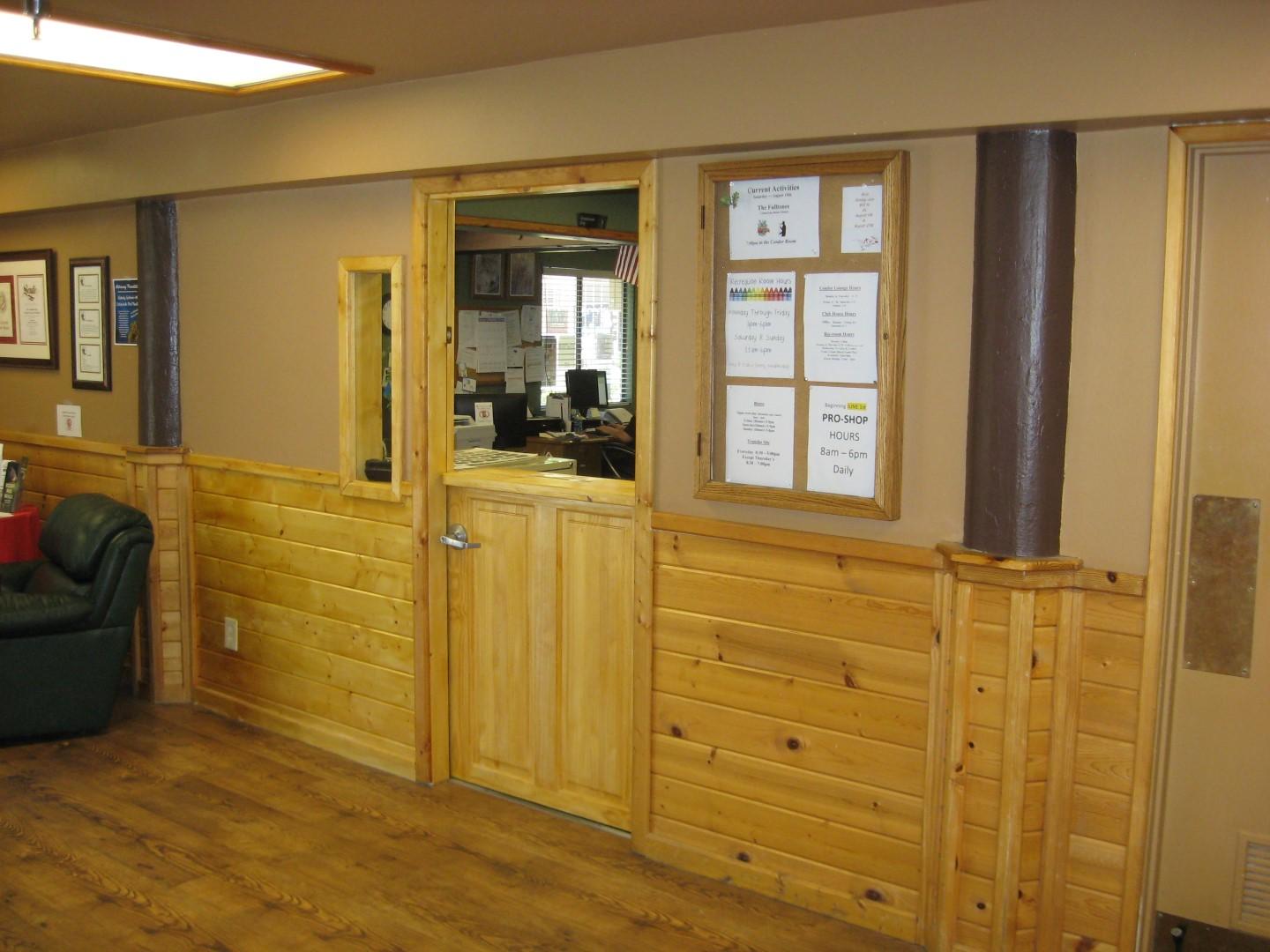 Pine Mountain Club is a private community governed by pre-established rules that include the Covenants, Codes & Restrictions (CC&Rs) and the Environmental Control Code. The main idea of these governing documents and the need for enforcing them comes from a desire to maintain the quality of the environment in which we live and the value of the properties in which we have all invested.
 
All property owners are given copies of these documents at close of escrow, but as they are long and few people read them in detail, there are packets available in the Business Office that give an overview of the requirements and the fees associated with improving property in PMC.
 
The Environmental Control Officer is an employee of PMCPOA whose responsibility it is to enforce the provisions of the code. He works closely with the EC Committee and the board liaison to provide homeowners a clear picture of what is required when they are building or modifying structures
.
Following are some basic guidelines for building, improving and maintaining property in PMC.
Construction permits are necessary for any type of building, including new structures, additions and excavation. This permit is in addition to any permits required by Kern County. Plans, the application and fees are submitted to the EC office and must go through an approval process. Plans should include specific information about location, setbacks, grading plans, vegetation and tree removal, elevations, color scheme and proportions. Two sets of plans, the application and the fee must be submitted seven working days before the EC committee meeting.
PERMITS

Trees that are 4 inches in diameter and less than 4 feet tall can be cut. Trees that are over 4 inches in diameter and over 4 feet tall cannot be cut without permission from the EC officer. The trees are part of what we love about our region and we try to keep as many of them as possible. If it is absolutely necessary to cut a tree for construction or other purposes, a permit is required. There is no fee for this permit but if you cut a tree without a permit, you may be fined.

Fences and hedges are limited to a maximum height of 5 feet. Fences require a permit, and need to be constructed out of wood or wood-like materials and must be approved before construction.

Charts of approved exterior paint and trim colors are available in the EC office and on this site, and your choice must be submitted to the office for final approval before you begin painting. Any structures with non-approved colors will be subject to enforcement. (See Permits page)

Signs, such as "For Sale" signs, are limited to a 12-inch by 12-inch size. For emergency purposes, each residence must have a street number that is visible from the street.

Propane tanks, trash containers and clotheslines are to be screened from public view with a structure that matches the home.

Garbage and food waste is to be kept in solid containers to prevent pillaging by wild animals, including coyotes, raccoons and bears. It is best to take trash to the Transfer Site immediately. Since we do not have weekly trash pick up in PMC, it is the responsibility of the residents to take their garbage to the Transfer Site. The Transfer Site accepts all types of recyclable materials and the revenue we make from recycling greatly offsets the cost of having this facility for local residents. Recyclables need to be separated into glass, plastic, paper, cardboard and green waste and deposited in the appropriate receptacles. We are not staffed to do this kind of separation for you, but the Transfer Site attendant can direct you if you have any questions.

Ashes can be dumped in the special containers marked "Ashes Only" at the Transfer Site (16143 Aleutian Dr.) and must be cold. We are very fire hazard-conscious in this little valley and do everything possible to prevent the possibility of a fire.

Large items and construction waste need to be taken to the Lebec dump. There is a special site and collection time for toxic materials, batteries and old motor oil. Call (800) 552-5376 for more information.

It is important to remove dead trees and branches and brush from lots as they pose a fire hazard. If you are in need of assistance with this, call the EC office and the staff can direct you to one of many people offering brush removal services.
Click here to view the EC permit process.
Information About Rental Properties and for Renters
Please click here to view a downloadable and printable Rental Registration Form.
Please click here to view general information for renters.
PMCPOA Member Card Policy
Membership cards are required to receive services at all Clubhouse facilities. The Association uses the swipe card system to track member versus non-member revenue. Tenants/lessees/guests need to be registered with the clubhouse by the property owner for guest cards. Cards can be ordered by the property owner through the Business Office and are free with submission of previous membership cards. If you do not have your previous cards, there is a $5 fee.

For questions or to pick up the tenant/lessee/guest forms, please call the office at 242-3788.

Short-Term Guest Card Application for members with Short-Term Rental Properties (Owners, please  complete this application for your guests before they arrive in PMC.)
Click here for printable Short-term Guest Card Authorization
Short-term rental guest card price: $5