The Pine Mountain Gardeners Club is a community garden project dedicated to an inclusive growing and learning environment right here in PMC. Members grow organic and heirloom vegetables, herbs and edible flowers year round. The club raises money through memberships and other fundraising activities to maintain and build amenities conducive to organic gardening.
For more information, please email to [email protected].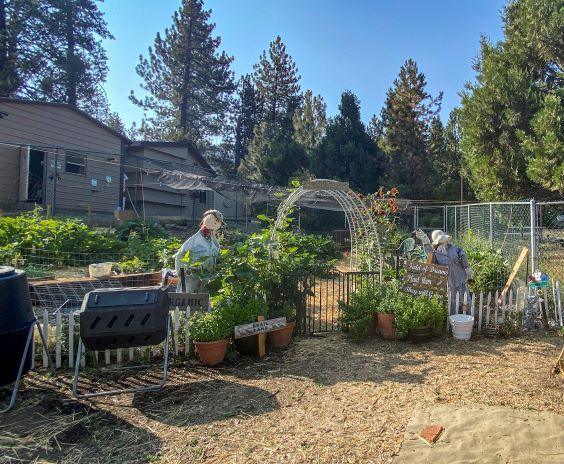 The Club works closely with Mil Potrero Mutual Water Company to use water-saving irrigation techniques and rainwater catchment, and also has a robust composting project designed to reduce waste and improve the health of our growing soil. The goal behind these projects is to enhance sustainability and to be a model to other communities.

Residents of PMC are invited to join, although the garden is at full capacity this year and there is a waitlist. Yearly membership includes the use of an irrigated grow box, as well as access to the greenhouse and shed.